Global superstars BTS aren't just making waves in the music industry but in the fashion world too! Doesn't matter if it's onstage or offstage, the group is consistently wowing us with their trendsetting sense of style. Below, we've rounded up some of BTS' best outfits, from airport fashion to their latest music video comeback looks. 
BTS

Everyday Instagram

Outfits
Taehyung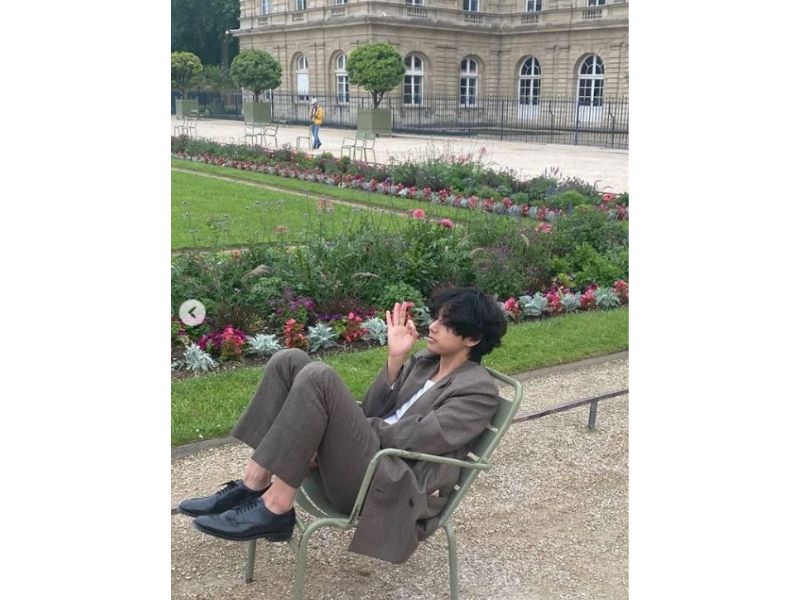 Out of all the BTS members, Taehyung's outfits tend to lean towards the more formal side of the spectrum. His looks mostly consist of tailored suits, boxy blazers, and pleated pants paired with Oxford shoes or loafers. Though there are days when he likes keeping his ensemble sharp and simple, Taehyung also loves mixing in bold prints and textures to switch up his aesthetic. 
 Shop Taehyung's style:
J-Hope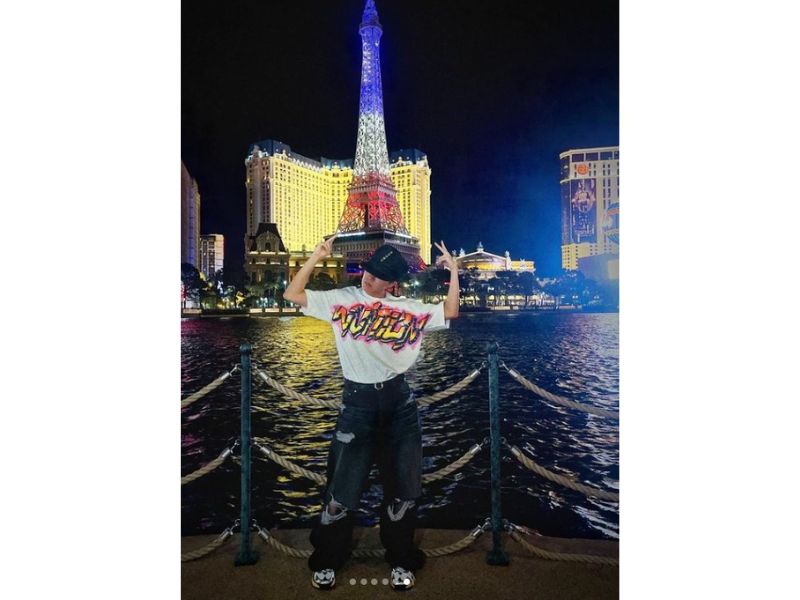 Besides Taehyung, J-Hope is another member who doesn't shy away from experimenting with various outfit combinations. His streetwear fashion is playful, loud, and bright—a perfect representation of his sunny personality. And whether it's a beanie or a beret, he's rarely seen without donning some sort of headpiece. 
Shop J-Hope's style:
RM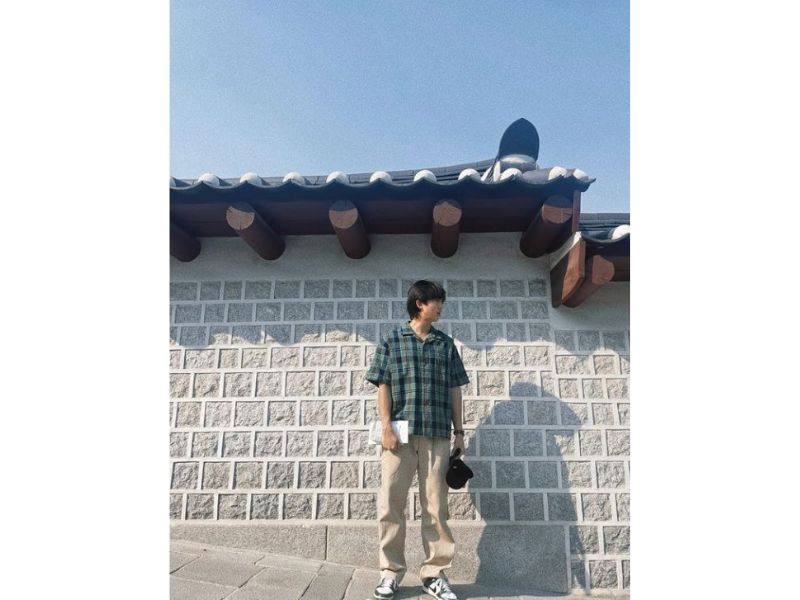 RM's off-duty look is relatively laid back. He cycles through a collection of oversized shirts, khakis, and baseball caps that he combines together for a practical yet stylish outfit to the art museum. 
Shop RM's style:
BTS

Airport Fashion

Outfits
Jungkook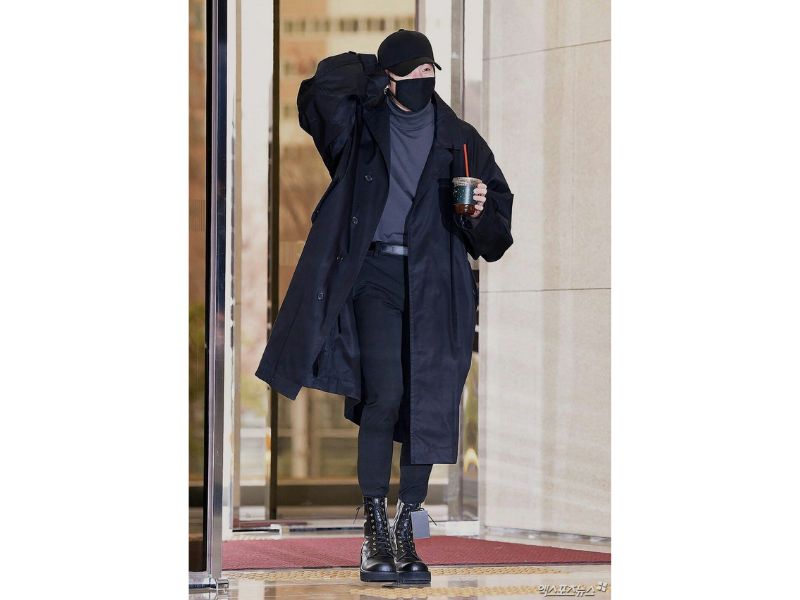 Jungkook's airport fashion outfits are almost always in black. From oversized bomber jackets to long coats, his various monochromatic combinations never fail to make him look cool and polished. 
Shop BTS Jungkook's airport fashion:
Jimin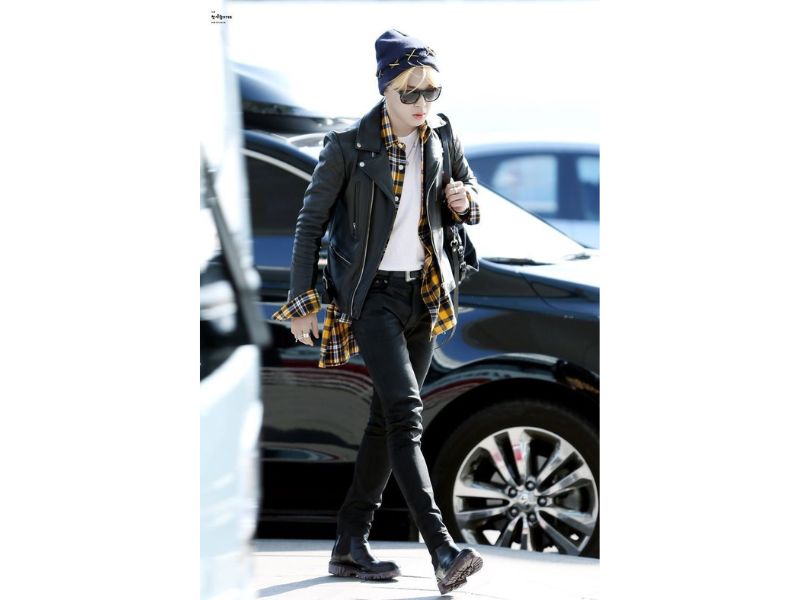 Jimin's airport fashion exudes a sophisticated grace that blends elegance with a touch of edginess. His outfits usually involve quite a fair bit of layering, which isn't very practical in our climate. However, if you're making a trip to Genting or Cameron Highlands, this rocker-chic style is a look that's absolutely worth recreating! 
Shop BTS Jimin's airport fashion:
Suga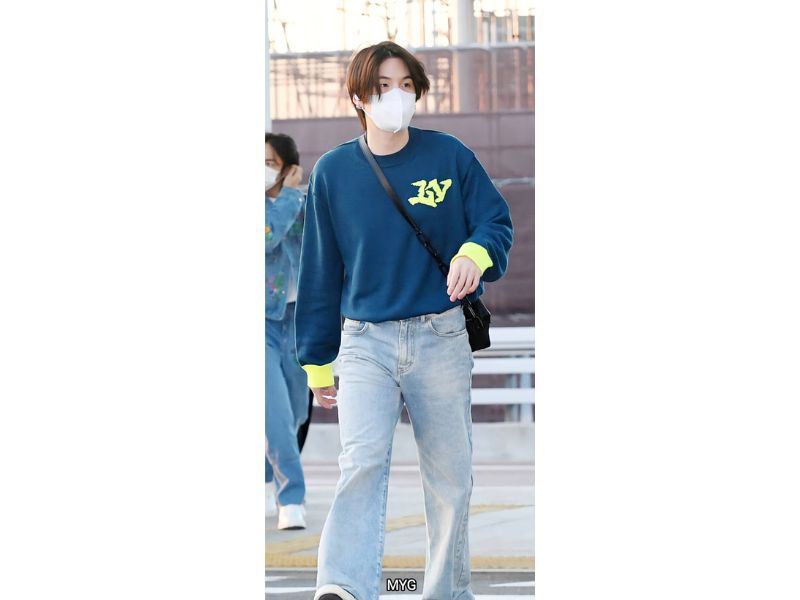 Suga's airport fashion has evolved from printed outerwear and graphic T-Shirts to featuring a more neutral colour scheme. Though he typically wears black and white, sometimes you'll find him in a refreshing outfit like this monochromatic sweatshirt and jeans combo. 
Shop BTS Suga's airport fashion:
Jin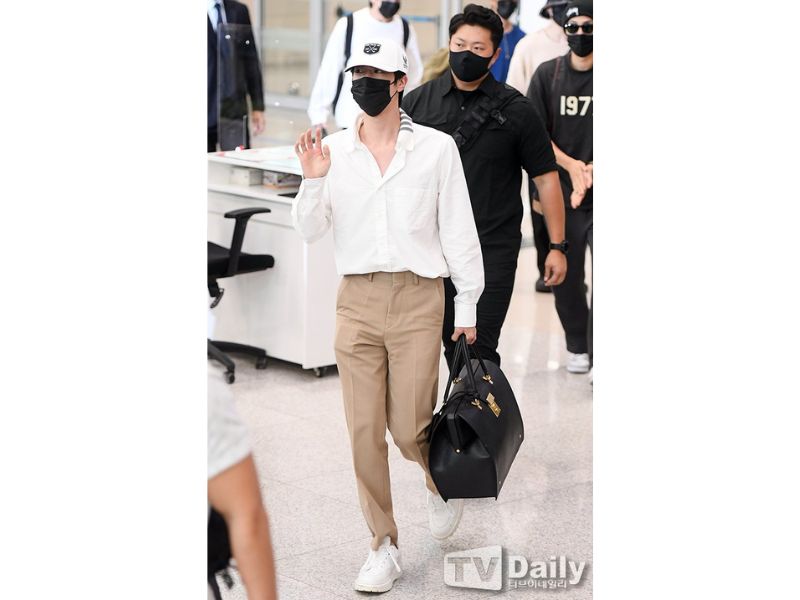 Jin seems to favour comfort over style when it comes to airport fashion. Alternating between button-up shirts and tapered bottoms, most of his outfits feature fuss-free wardrobe basics that lend a clean and simple look. 
Shop BTS Jin's airport fashion:
BTS

Music Video

Outfits

 
BTS' latest comeback is a nostalgic trip down memory lane filled with easter eggs that pay homage to the group's earlier hits. So get ready to be attacked right in the feels as we navigate you through their fashion looks from the Yet To Come music video. 
Jimin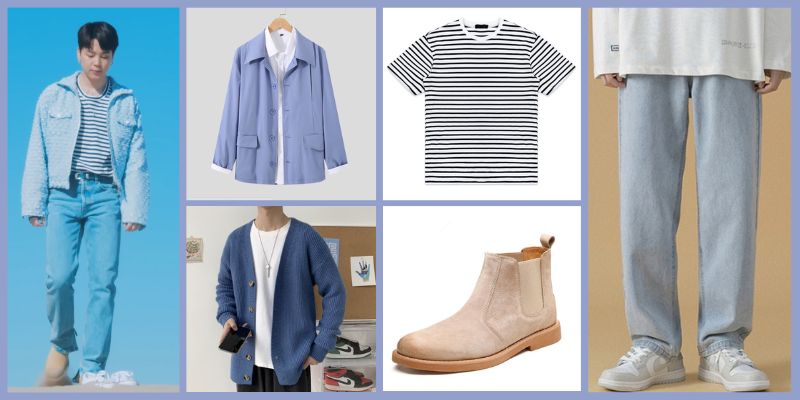 Jimin's outfit is very reminiscent of his look from the Spring Day music video but with a mature twist. Replacing the baby blue hoodie, he's dressed in a similar-coloured cropped jacket while also swapping his tie-dye denim shorts for light-wash baggy jeans. 
Shop Jimin's outfit:
Suga
In contrast to the melancholic Fake Love and Wings comebacks, fans joked that Suga's piano is finally not set on fire for once. Instead, a bed of Smeraldo flowers surrounds his beloved instrument. Fashion-wise, Suga's outfit is considerably more muted to complement the piano's striking red hue. 
Shop Suga's outfit:
J-Hope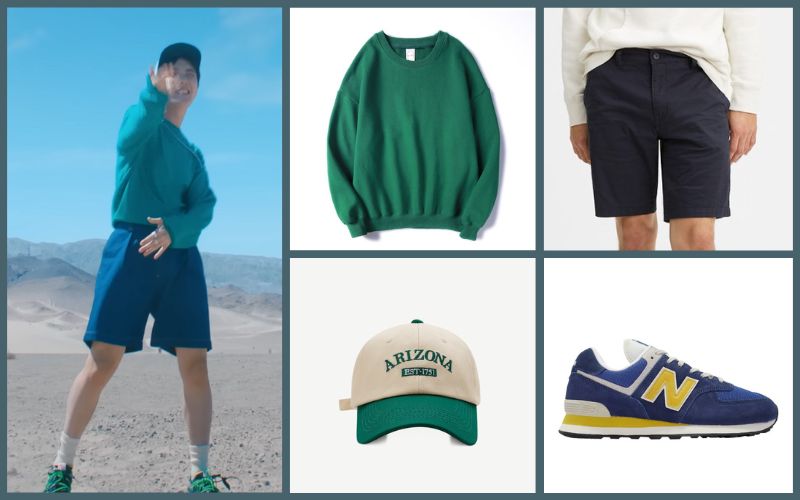 J-hope's outfit references his scene in Spring Day where he's sitting on top of a moving train. His youthful ensemble remains consistent in both music videos. Meanwhile, the landscape in Yet To Come is a lot brighter compared to Spring Day's dark orange, twilight tones. 
Shop J-Hope's outfit:
Jungkook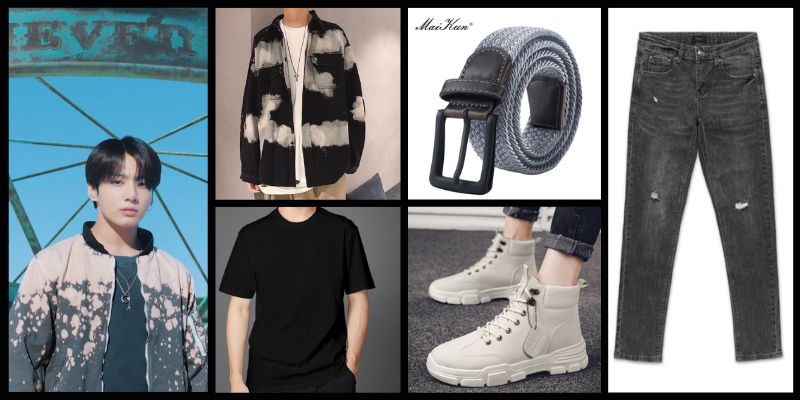 Here's yet another Spring Day reference with Jungkook's iconic carousel scene. Similarly, he's donning a splattered tie-dye jacket, but this time, paired with a plain black T-Shirt in place of his striped turtleneck top. 
Shop Jungkook's outfit:
RM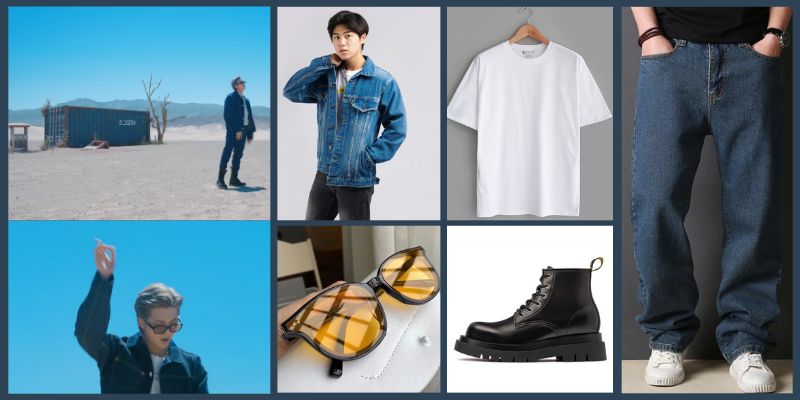 With their title track aptly named Yet To Come (The Most Beautiful Moment), it's only fitting to throw back to their Hwa Yang Yeon Hwa (HYYH) era. Otherwise known as 'The Youth Trilogy', the saga is extremely cherished for its depiction of young adolescents and their hardships. 
The blue wagon container marked with the number '20219' first appeared in the Run music video back in 2015. Now, it's returned as a background for RM's scene, as he shows off his effortless swagger in a denim-on-denim attire. 
Shop RM's outfit:
Jin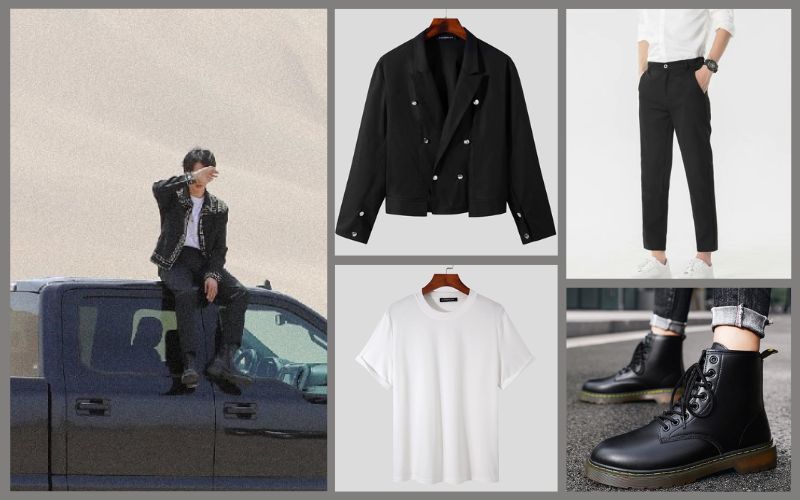 No one will ever forget Jin's kiss scene with the giant angel sculpture with black wings in Blood, Sweat, and Tears. There's no kissing involved this time around and the angel has white marbled wings instead of the black-feathered ones. Meanwhile, Jin is sitting in a pickup truck and dressed in a matching black and white outfit as he turns to look back at the statue.  
Shop Jin's outfit: 
Taehyung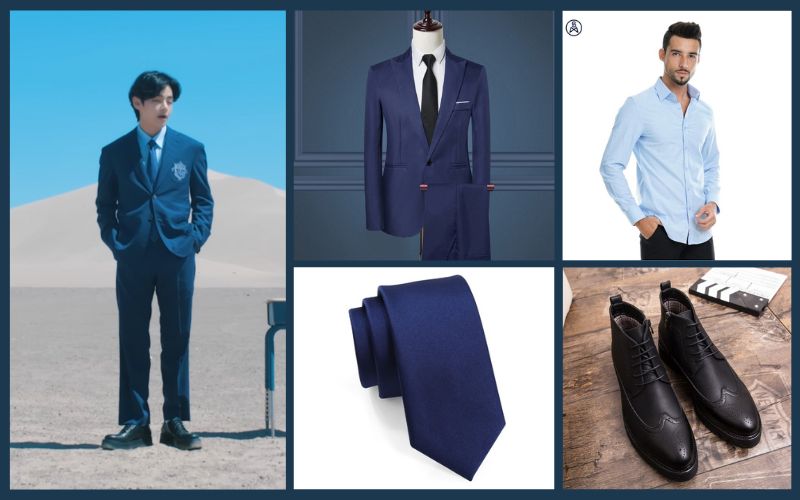 Taehyung's mature, gentlemanly look is a direct contrast to his boyish school uniform in the Boy In Luv. The rose on the table signifies the growth from a young teen looking for love to a young man who's learned how to love himself. 
Shop Taehyung's outfit:
Be Smooth Like Butter With These Suave

BTS Outfits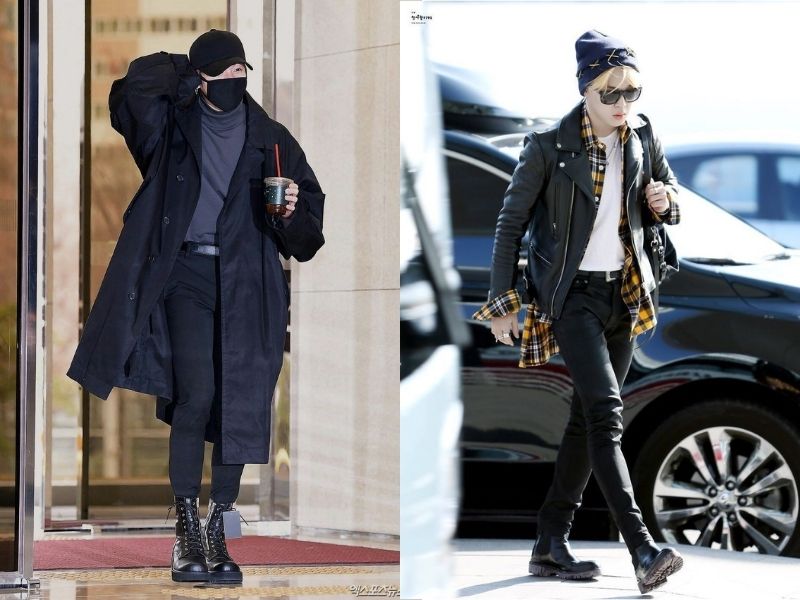 By now, you've probably all heard about BTS's hiatus announcement. While it is a bittersweet moment, we're also relieved that they can finally take time to discover their own identities and explore what they want for themselves outside of the group.
Plus, think of it this way, we now have seven different comebacks to look forward to from each of the members' solo projects! As an ARMY, we're wishing the group the very best for their next moment that's yet to come. But in the meantime, we hope you have fun recreating these BTS-inspired outfits as you jam out to your favourite BTS tracks!
Find more Korean-inspired trends here.