​​As much as we hate to admit it, many of us have been staring at screens a little bit too much. From the moment we get up in the morning right to the minute before we retire for the night, our eyes are constantly glued to these digital displays in all shapes and sizes. We often find it difficult to take breaks in between screen time. Who can blame us when our lives are inundated by smartphones, monitors, and laptops? Unavoidable as it seems, we can lessen the harmful effects on our retinas by getting a pair of anti-blue light glasses. Read on to find out more.
What Is Blue Light And How Does It Affect Us?
If you were not aware previously, most electronic devices with screens emanate blue lights. It is part of the visible light spectrum, and it has both health benefits and drawbacks. While sunlight is the main source of blue light, digital devices and fluorescent lights, among others, produce artificial blue light. In other words, blue light is practically everywhere, and it is impossible to avoid it. 
Although we tend to associate blue light with only the negative, exposure to a certain degree can actually increase our alertness, improve our mood, and help with our memory and cognitive function. However, too much of a good thing is often a bad thing. When we are exposed to blue light for a prolonged period—which is unfortunately what many of us are facing every single day—that is when we should start having concerns.
How Blue Light Is Bad For Our Eyes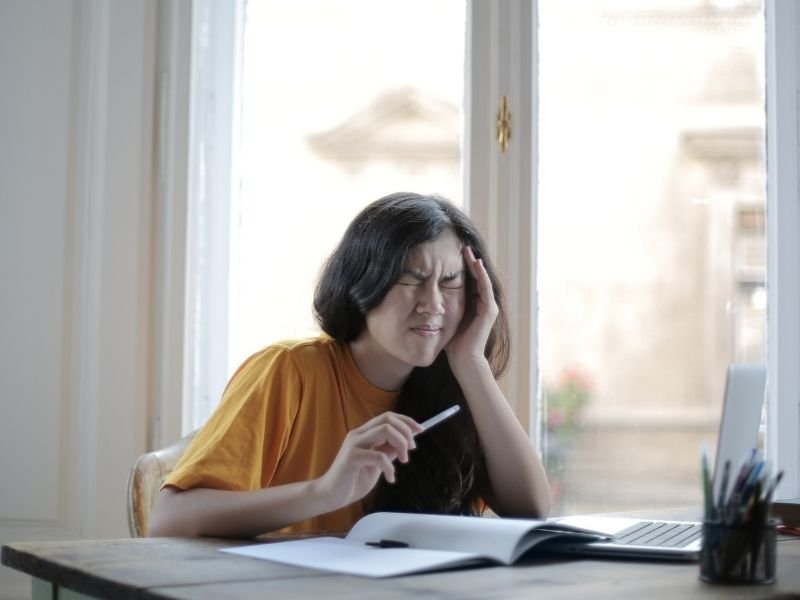 We can all agree that our eyes get irritated and tired if we stare at screens for too long. Blue light (unsurprisingly) has a part to play in causing digital eye strain, which can cause discomfort that includes headaches and blurred vision.
In more serious cases, continuous exposure over time could damage retinal cells and increase the risk of macular degeneration, cataracts, and eye cancer. It should also be noted that children are more vulnerable as their eyes are more susceptible to absorbing blue light. 
How Can

Anti Blue Light Glasses

Help?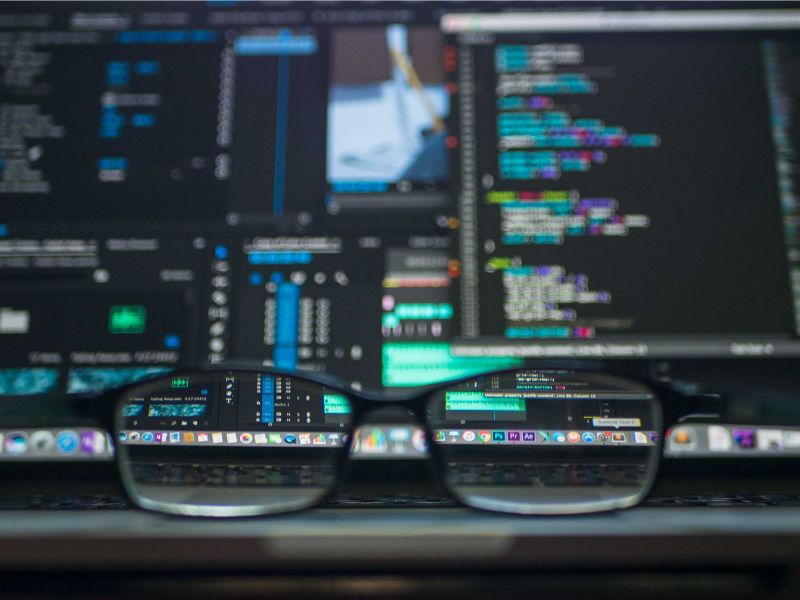 While cutting down on our excessive screen time is something that most of us find very difficult, one of the next best things we can do to protect our eyes is get ourselves a pair of anti-blue light glasses. While they won't completely stop blue light from getting into our eyes, anti-blue light glasses can reduce eye strain and relieve eye discomfort. Moreover, the lessened impact can also result in better sleep, considering that we are all guilty of indulging in too much screen time just before bedtime. They also help in reducing the likelihood of age-related macular degeneration. 
Here's the bottom line: If you spend many hours a day using digital devices, whether for work or play, a pair of anti-blue light glasses is something you should seriously consider getting. You can opt to have blue light-filtering lenses on your prescription glasses, or you can get a pair without an eyeglass prescription that is readily available in the market.
5 Recommended

Anti Blue Light Glasses

To Buy In Malaysia
Cyxus Anti Harmful Computer Glasses

Cyxus is an FDA and CE-approved eyewear brand that specialises in making eye protection computer glasses. You can get this pair of stylish unisex blue light filtering glasses with aviation-grade lenses and adjustable spring hinges that fit different head sizes for an affordable price.
Cyxus Korean Computer Glasses

If square frame glasses are too industrial-looking for your liking and you prefer to have the chic Korean look, this pair of minimalist round frame glasses is definitely the one to get. It is even available in an array of colours to suit different tastes.
MOG MEDICARE

Anti Blue Light Computer Glasses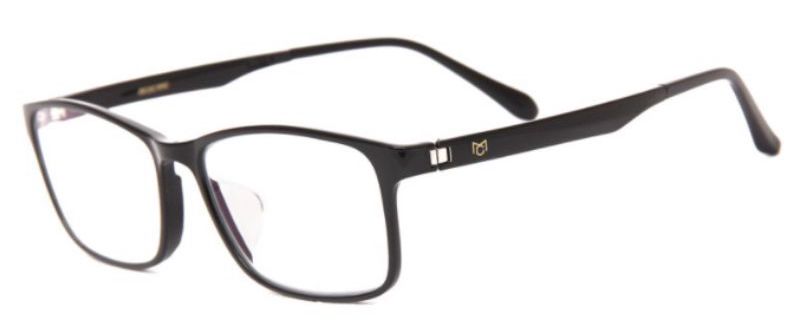 Looking for something comfortable and functional to wear for long periods in front of a computer screen? Get this pair of computer glasses from MOG with ULTEM frame that is known to be as light and flexible as titanium frames.
Xiaomi Mi Youpin Turok Steinhardt Computer Glasses
This pair of feature-packed glasses has advanced nanometer tech lenses capable of blocking blue light by up to 35%. It also comes with ergonomic ear-stems and a self-adapting nose pad to relieve the burden to your ears and nose.
Vanlook

Anti Blue Light Kids Glasses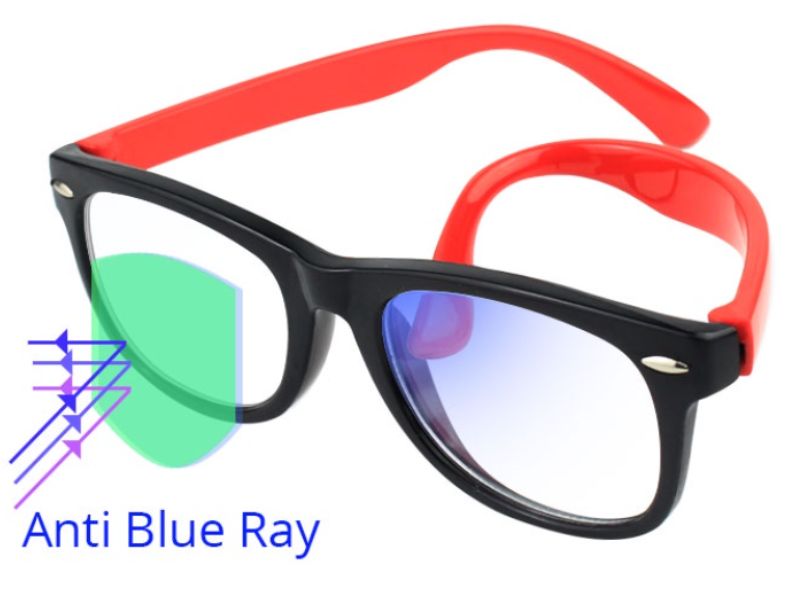 Don't forget the kids! Children are more vulnerable as they are exposed to digital devices from such a young age. Get them made-for-kids, blue light filtering glasses from Vanlook that come in a variety of fun colours. 
A Little Spending Goes A Long Way In Protecting Your Eyesight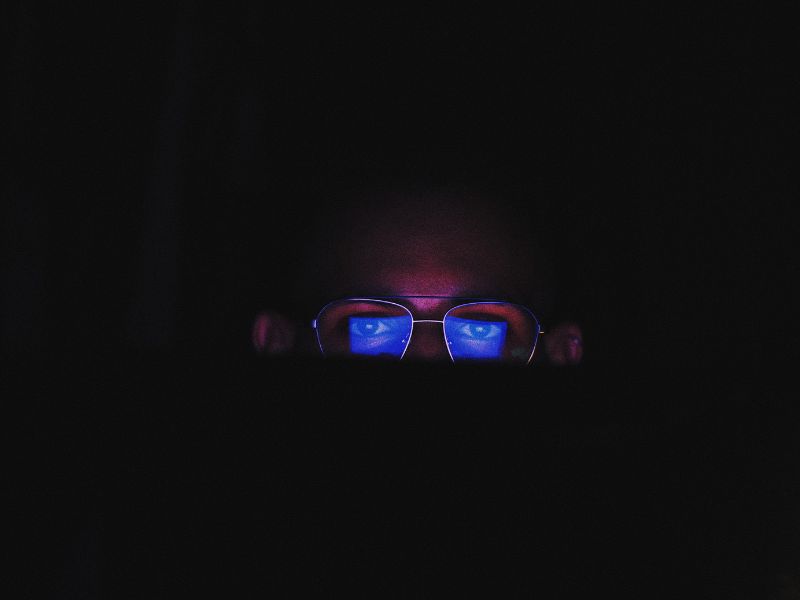 We only have one pair of eyes, and we can't run away from using digital devices in our daily life. Using blue light filtering glasses is the least that we can do given the circumstances. However, the best practice is still about consciously reducing the amount of screen time and taking intermittent breaks. When you are done reading this article, may we suggest putting down your phone or looking away from your computer screen for a few minutes?
Related: How To Pick The Right Glasses For Your Face Shape
Check out Tech Thursday for 1-day only lowest price, unbeatable deals, and extra 20% Coins Cashback every Thursday!