If scrapbooking is your hobby, then portable photo printers are something you should consider buying. When you're a scrapbooker, it's important to have nice photos in physical form to add to the aesthetics of your masterpiece. Having a portable photo printer allows you to instantly print out your pictures at the same time, they're usually resized to a compact 2×3 inch frame. This means you won't have to carefully cut out your images as you typically would with a regular printer. 
As is clear, owning a photo printer is both necessary and convenient. Depending on the type of printer, it can also be more eco-friendly and less wasteful, as you won't have to throw out the ink cartridge. So, let's get on to our top 9 must-have portable photo printers! 
Best Portable Photo Printers To Create Amazing Scrapbooks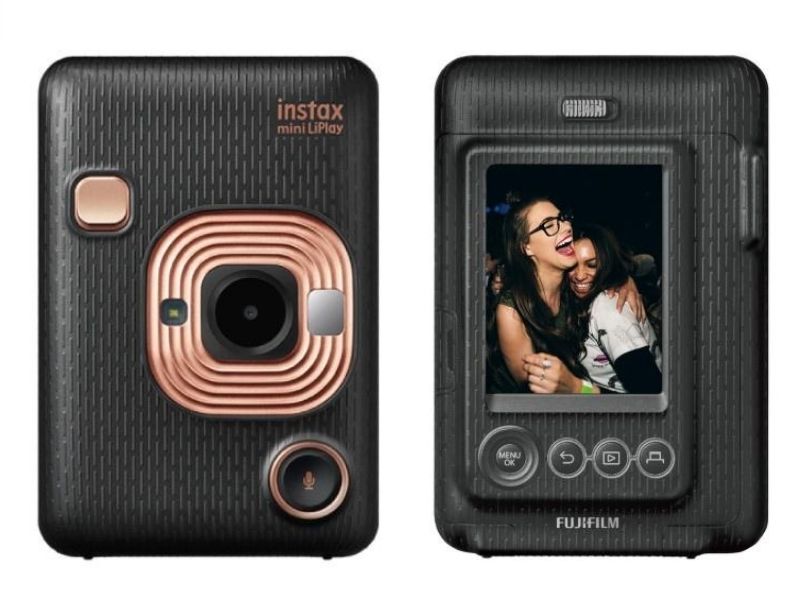 Coming in first, we've got the multi-function Fujifilm Instax Mini LiPlay. What makes this one of the best portable photo printers in the market is its 2-in-1 capture and print feature. Functioning also as a point and shoot camera, this photo printer allows you to snap a pic and print it out directly. You don't even need to have your mobile phone on you! 
The large-screen display at the back also makes it easier to compose your photo. This is an incredibly useful feature to have, especially since most polaroid instant cameras require you to squint through the small viewfinder. Alternatively, you can also print the photos from your smartphone after transmitting them with the Instax Mini LiPlay app. 
If you're looking for something sleek and minimalist in design, then the Kodak SMILE Instant Digital Printer is perfect for you! Its dimensions are shorter than your average smartphone, making it lightweight and compact. Though it may not be pocket-friendly due to its bulkiness, it can still be easily packed into any mini sling bag. 
With their ZINK technology, you can comfortably print your photos in full colour anytime, anywhere without running out of ink. The built-in rechargeable battery will allow you to get up to 40 prints per charge for you to fully optimize your portable photo printer. Plus, if you're big on edits and customising your photos, the Kodak SMILE App has fun filters and playful stickers for you to enjoy.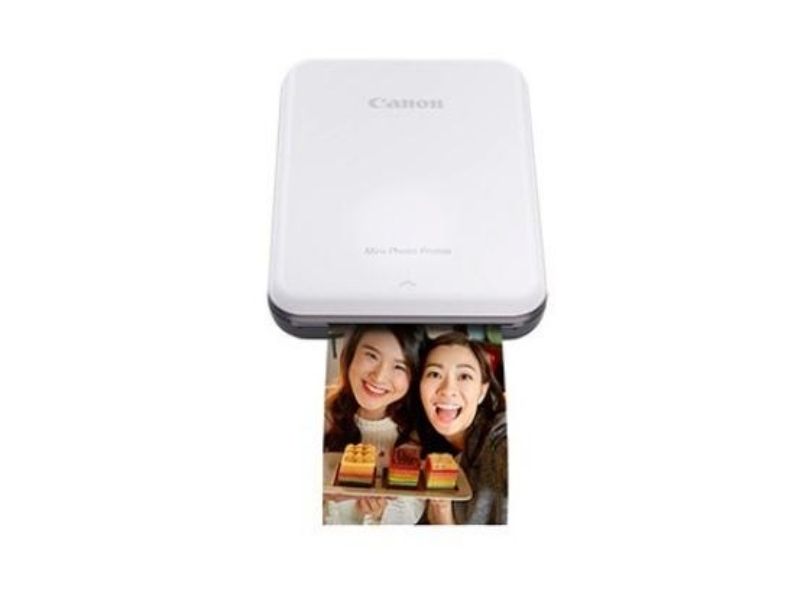 What's fun about the Canon Mini Photo Printer is its unique tile and collage print features! This is useful when mapping out your page layout designs in your scrapbook. The tile prints, in particular, will be best when you want to create an abstract, funky effect. It can split up an image into four or nine tiles, giving your photo a quirky jigsaw puzzle design. 
Similar to the Kodak SMILE, it also uses ZINK technology and sticky-backed pages. Rather than use up your glue stick, just simply peel and stick the photo on your journal or scrapbook wherever you see fit.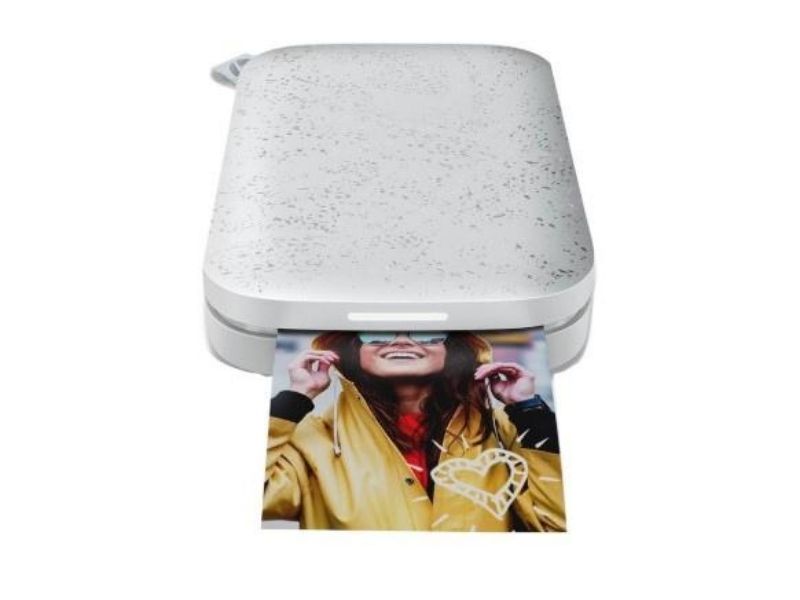 The HP Sprocket 200 is a portable photo printer which allows three smartphones to connect simultaneously for printing. You can even print the pictures stored on your social media accounts. Merely link them with the HP Sprocket App, and you're good to go. The Bluetooth connectivity function is especially handy for travel scrapbookers. It enables you to print your holiday images easily in just a few taps on the mobile phone app, allowing you to immediately journal on-the-go. The HP Sprocket 200 is also pocket-sized, measuring at 80 x 117.5 x 25mm, with a light weight of 0.172kg, making it easy to bring around.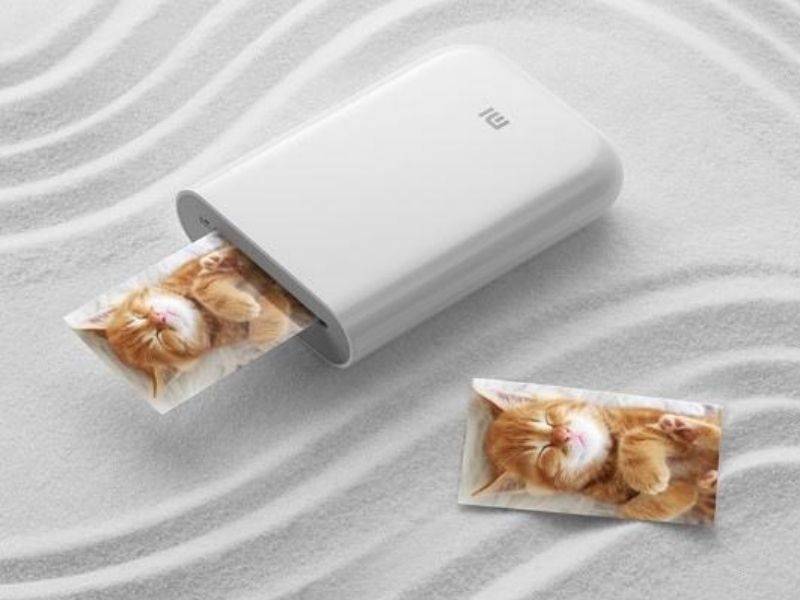 For those on a budget who's looking for something within the mid-range prices, this portable photo printer is for you. Taking your scrapbook experience to the next level, the Mi portable printer also includes Augmented Reality (AR) animated photos, which allows you to print out a still image from short three-second videos. Additionally, with the Xiaomi Home App, you'll be able to scan the picture to play the video too, allowing you to relive that memory in a special way.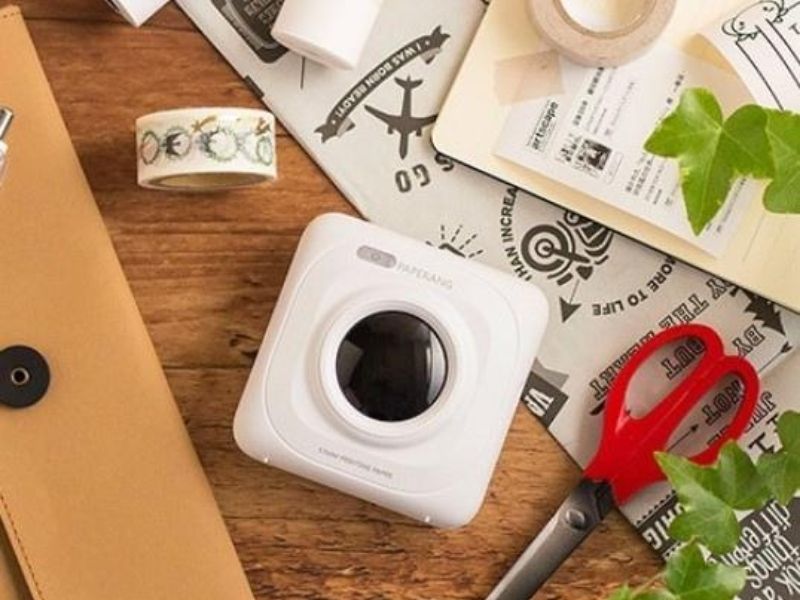 Another more affordable option is the Paperang Mobile Photo Instant Printer. However, what's different about this is that it's not just limited to printing photos. You can print all sorts of things like inspirational quotes, receipts, and to-do lists. It's practically made ideal for bullet journaling, as you can let your creativity take over, and experiment fully! 
Something to take note of though is that it uses inkless thermal printing to keep costs low. As a result, you can only print your pictures in black and white. However, its versatility in usage is enough to make up for that. Additionally, Paperang's thermal printer paper is durable in texture, and won't wash out easily.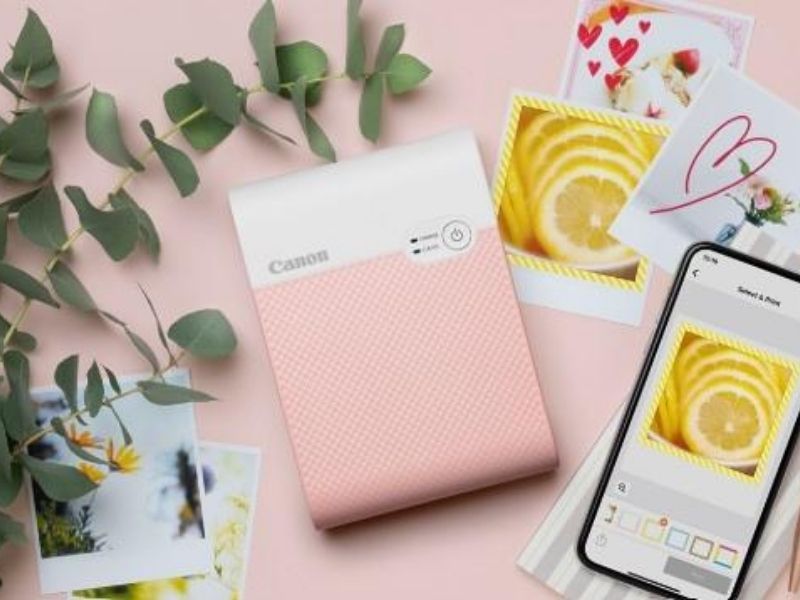 Dubbed as the portable photo printer for Instagrammers due to its square sized images and cute aesthetics is the Canon SELPHY Square QX10. The device uses dye-sublimation printer technology to bring out the very best quality of your prints. You certainly won't have to worry about your pictures fading in your bullet journals with this printer. Combined with their smudge-proof and water-protected coating, those prints can last up to around 100 years if cared for properly. So, your bullet journal memories will still look as good as new in the years to come. The pairing process is made easy with the additional QR code on the printer.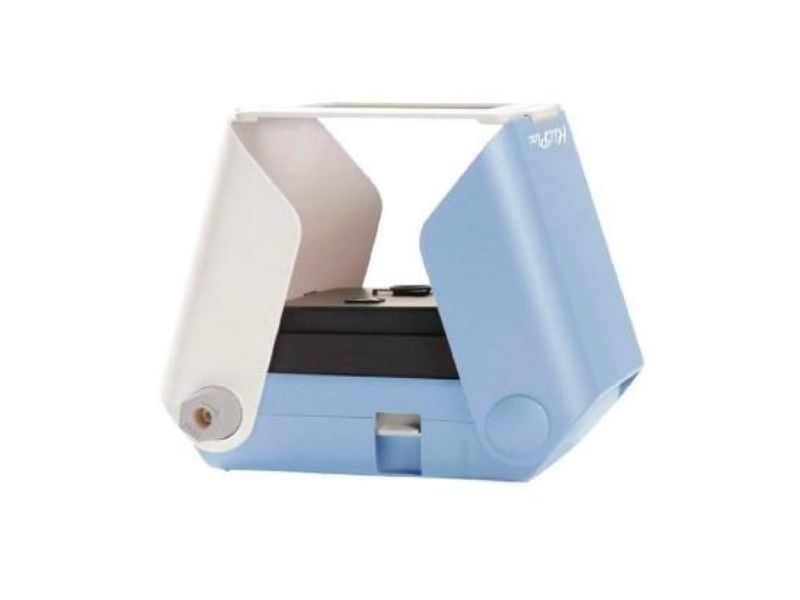 This portable photo printer eliminates the WiFi or Bluetooth pairing process entirely. Merely load up the Instax mini film, then put your phone down on the scanner and press the shutter button down so that the printer can take the image. Once that's completed, wind the knob in a clockwise direction to see your polaroid roll out. Great for scrapbook enthusiasts who want the feel of doing things the old-fashioned way!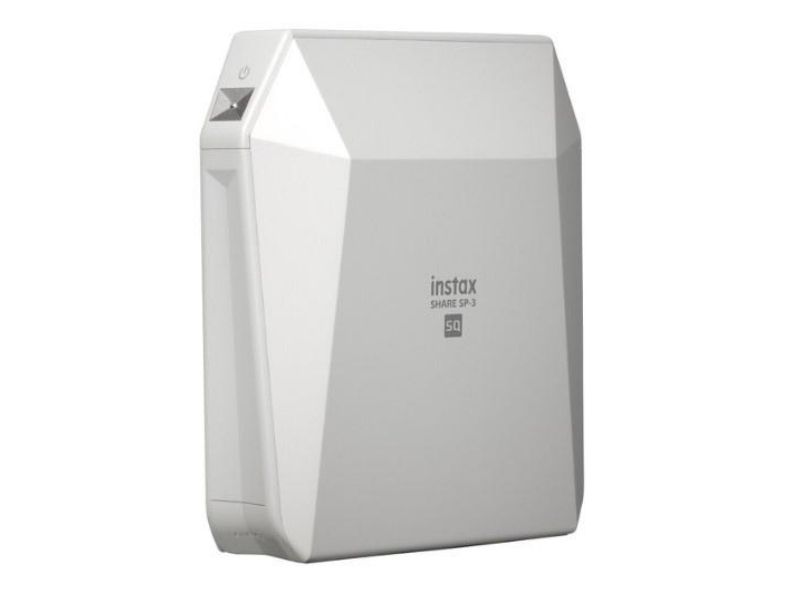 If you're looking for absolute efficiency, but with high-quality results, look no further than the Fujifilm Instax Share SP-3. It takes just under 30 seconds to print a photo, making it one of the fastest portable photo printers out there. Once fully charged, it's claimed to be able to print up to 160 shots. Besides printing photos from your phone, the Fujifilm SP-3 is also compatible with other Fujifilm cameras for you to print your more professional shots from there. 
Make Your Memories Last With These Best Portable Photo Printers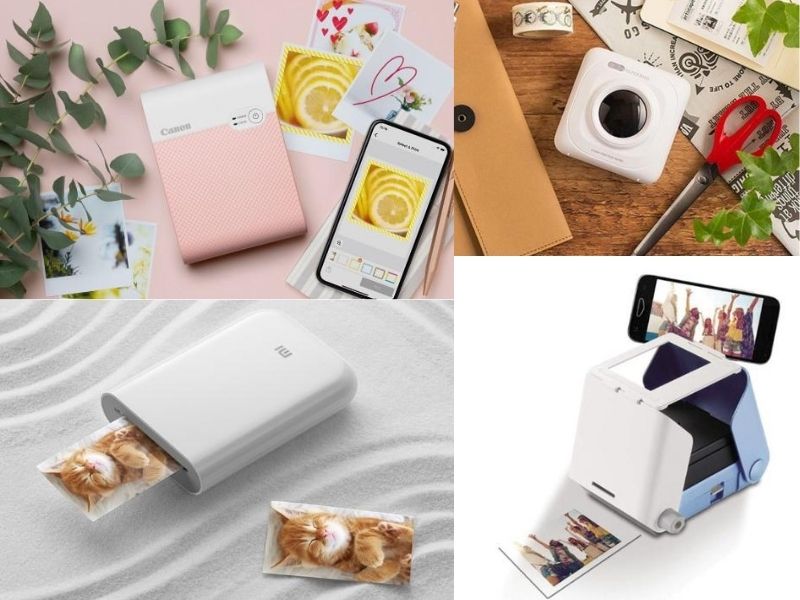 Photography is subjective, and you rightfully would have to take the time to find the perfect DSLR or mirrorless camera to capture photos for your scrapbook. The same thing should be applied in hunting your best portable photo printer. Consider the picture quality carefully, your desired framing dimensions, and how it aligns with your scrapbooking ideas. However, most importantly, just have fun with it. Creativity is supposed to be relaxing freedom of expression after all!