Visiting a fun fair is a surefire way to inject some adrenaline-filled fun into your life. Or maybe you've been looking for a safe space to let out some steam with deafening screams. Then you'll be very pleased to know that Malaysia's largest travelling fun fair, Euro Fun Park, is making a stop in Bukit Jalil, KL! And the rides are as thrilling as before. 
What Is Euro Fun Park?
Established in the late 1990s when fun fairs weren't commonplace in Malaysia yet, Euro Fun Park has been supplying Malaysians with rides and game booths at affordable ticket prices. As Malaysia's foremost fun fair operator, Euro Fun Park holds a special place in the hearts of many, especially those who grew up in small towns. Just the mere sight of the colour-coordinated trucks pulling over an empty land, then transforming into rides offering cheap thrills, was enough to garner overwhelming excitement. 
After setting up shop in Johor, Euro Fun Park is bringing its brand of fun fair shenanigans to the capital city of KL.
Don't Miss These

Fun Fair Rides In Malaysia

At

Euro Fun Park Bukit Jalil
It goes without saying: A full stomach is not recommended for some of these rides.
Challenger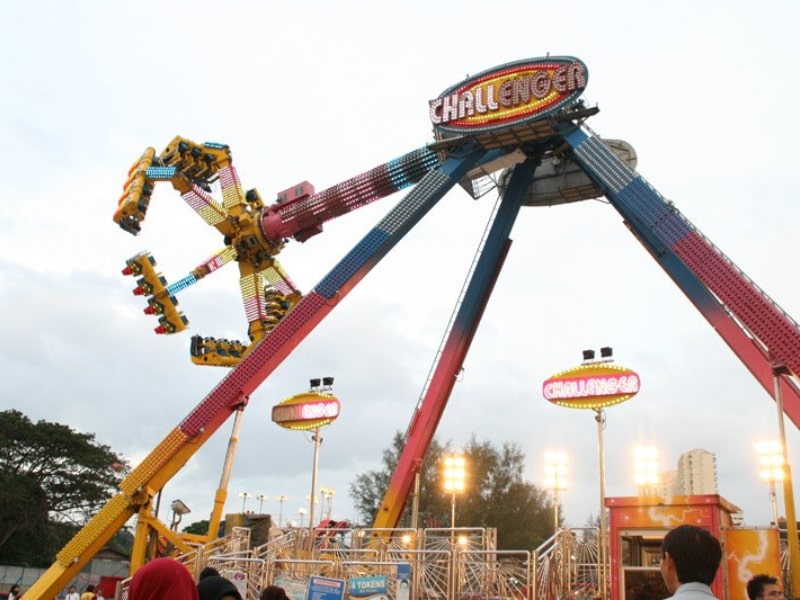 What is it: A ride sends you soaring while the seat stays spinning, spinning, and spinning in 360 degrees. 
Height requirements: >140cm
Will I throw up? Quite likely. 
Vortex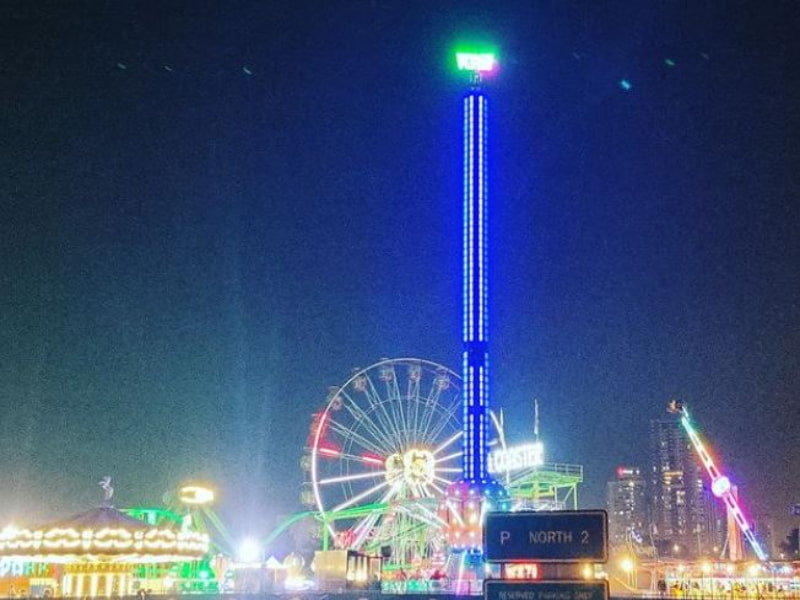 What is it: As far as fun fair rides in KL go, the Vortex is the apex. You'll be spun around—at times stopping for a mere second when you're hanging upside down—as if your body is strapped onto a pendulum swing. And just when you thought it's all over, off you go again. 
Height requirements: >140cm
Will I throw up? Very likely.
Space Rider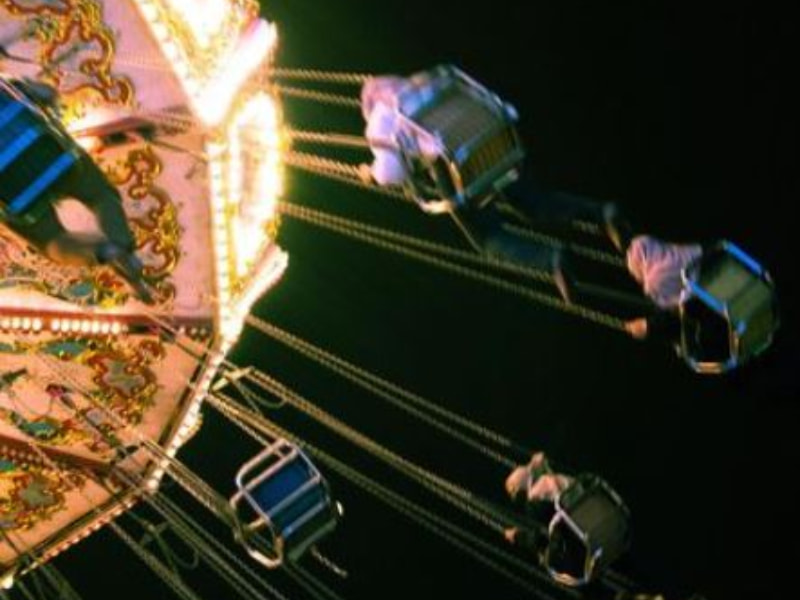 What is it: Like a carousel but instead of horses, there are chairs suspended in the air. Once you're strapped in, the carousel lifts off and spins at increasing speed, eventually sending you high up in the air. You'll get a good view of the fun fair and even parts of KL—provided your eyes are open. 
Height requirements: >140cm
Will I throw up? Maybe not. But you'll feel dizzy after.
Mega Coaster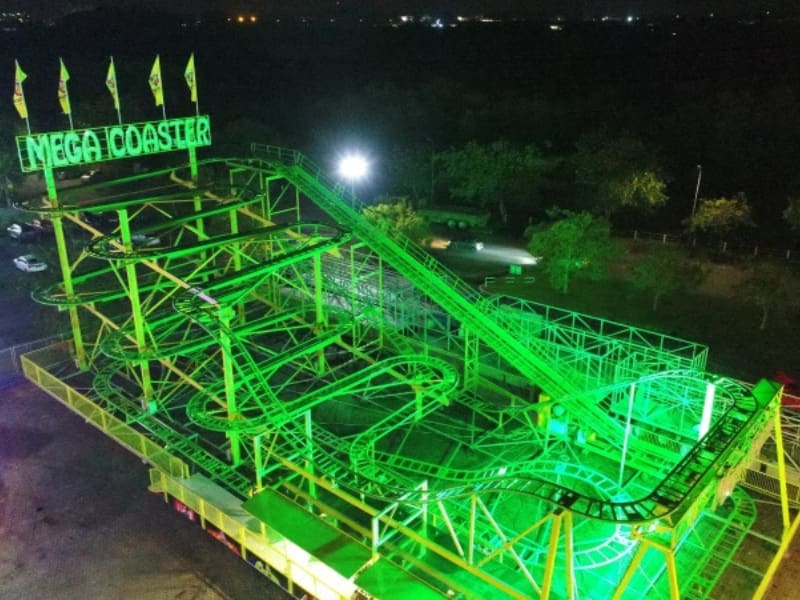 What is it: Don't let the name startle you. Due to engineering and logistic restrictions, roller coasters at travelling fun fairs in Malaysia and KL are much more subdued than the ones at theme parks like Genting SkyWorlds. That said, the Mega Coaster takes you on a series of sharp turns that are thrilling enough to keep you at the edge of your seat. 
Height requirements: >110cm
Will I throw up? Nope.
Dodge Em Car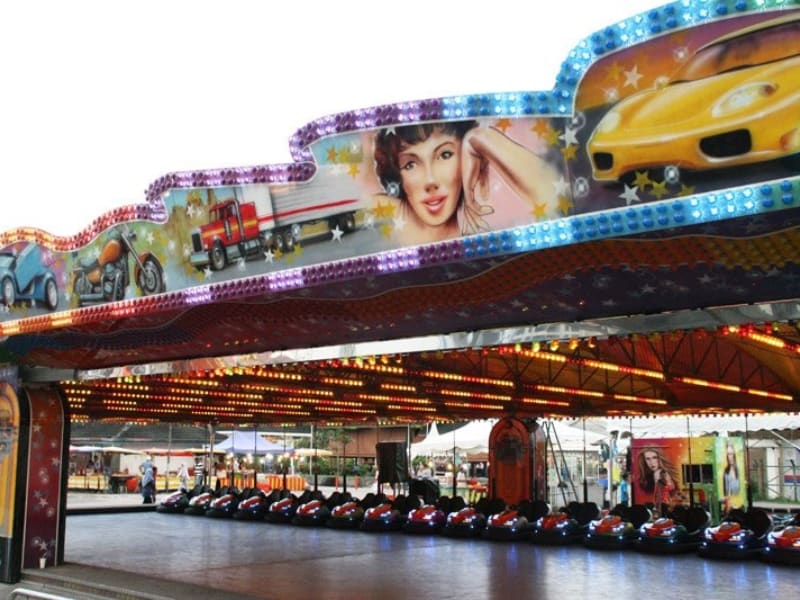 What is it: It's not a carnival without a good ol' time crashing into each other with bumper cars! 
Height requirements: >110cm
Will I throw up? Nope. But whiplash? Maybe.
Euro Wheel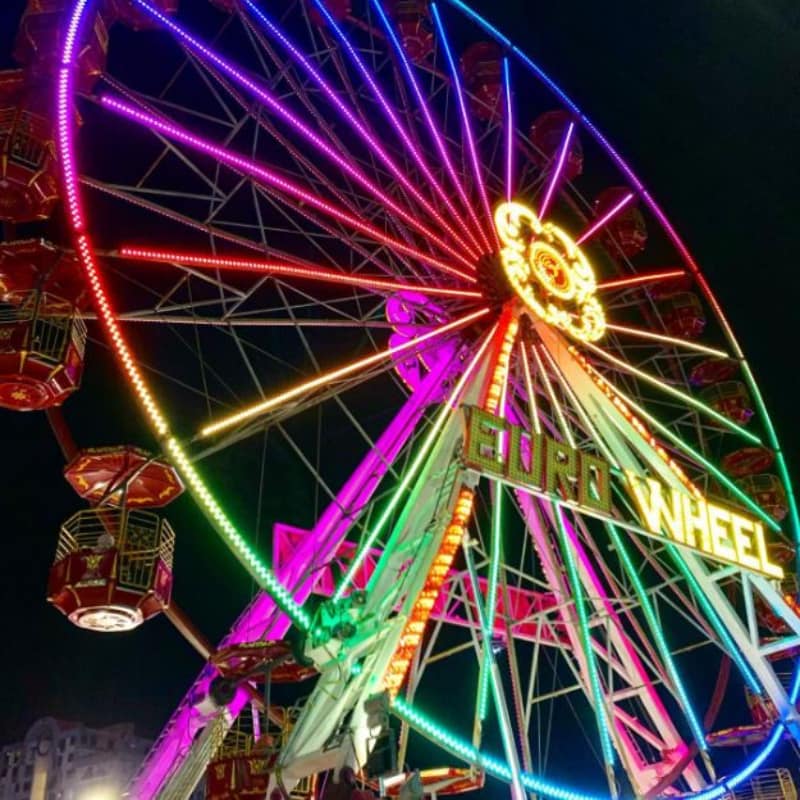 What is it: The landmark of Euro Fun Park in Bukit Jalil, the Ferris wheel offers a bird's eye view of the park as the breezy wind passes through the gondolas. 
Height requirements: >110cm
Will I throw up? Nope. Though those afraid of heights may feel a little queasy. 
Frightmare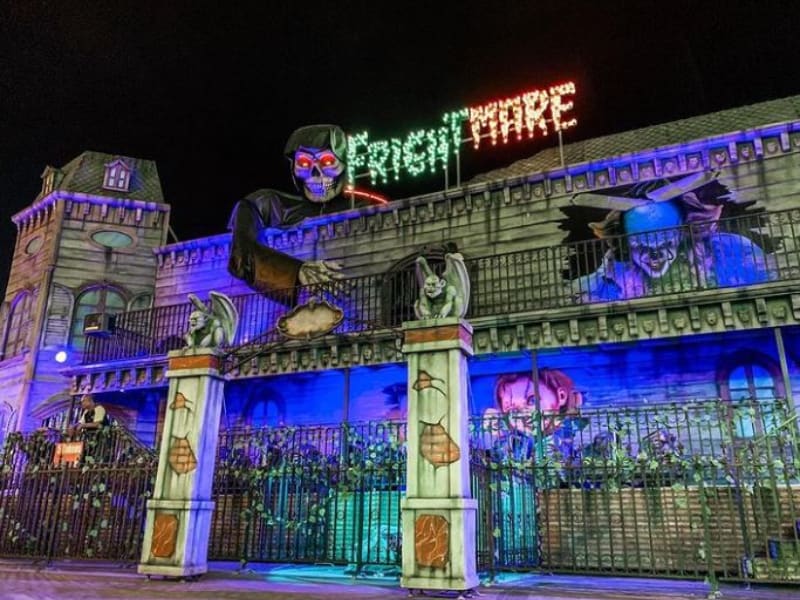 What is it: Scares are aplenty at Frightmare, a haunted house ride that will guarantee screams and nightmares. The ride is intentionally slow, so there's no way of rushing it. Torturing or thrilling? You decide.
Height requirements: >110cm
Will I throw up? Most likely not. But there's absolutely no shame in admitting that haunted houses aren't for you.
Daytona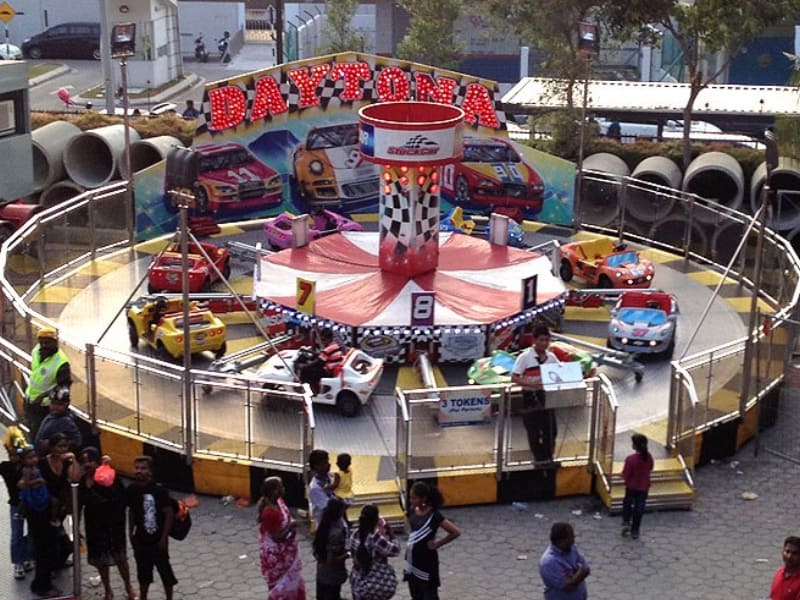 What is it: A kid-friendly ride where numbered race cars go in circles, like the real-life Daytona races albeit very much slower. 
Height requirements: >110cm
Will I throw up? Nope.
Merry-Go-Round
What is it: A staple in all theme parks and fun fairs in Malaysia. Basically: Kids (or adults) go in circles on cute colourful horses. 
Height requirements: >110cm
Will I throw up? It's the Merry-Go-Round. What do you think?
Euro Fun Park Bukit Jalil

Is The Place To Be If You Want To Visit A

Fun Fair In Malaysia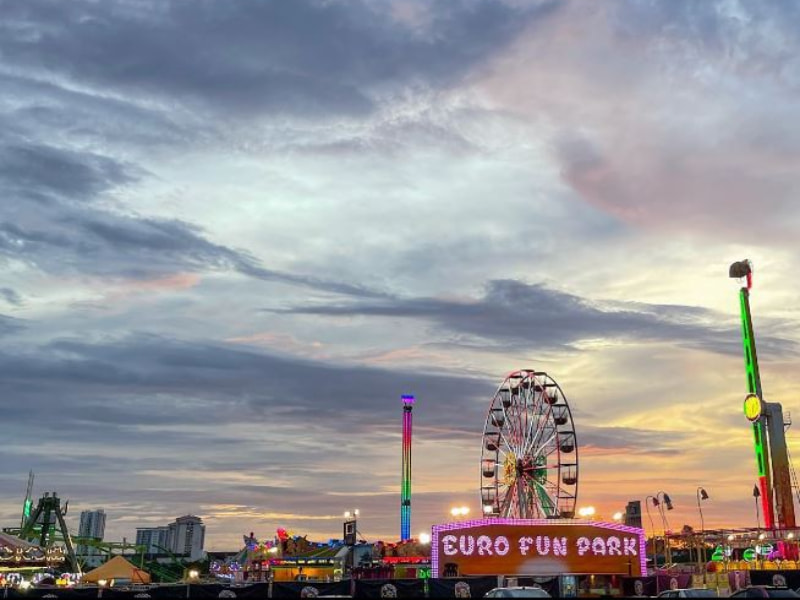 Huge crowds are expected on the weekends, so wear a face mask and bring hand sanitisers if you feel uncomfortable around throngs of people. You'll need to purchase a ticket to enter the park, and tokens at RM2 per piece for rides are sold separately. Each ride costs between two and six tokens. Details:

Adults: RM6

Children: RM4

Kids under two years old: Free
Ready to scream your lungs out at this fun fair in KL? Euro Fun Park Bukit Jalil is around until 18 September.
Address: Euro Fun Park, Meranti Technology Park Malaysia, 57000 Kuala Lumpur
Opening Hours: 
Mon – Fri: 6pm – 11pm
Sat – Sun: 6pm – 12am
Contact: 07-232 7800
Website | Facebook | Instagram 
Prefer a less exhilarating day out? We've got you covered with excursions to gorgeous waterfalls, educational trips to museums, and waterparks for a splashing good time with the family.