Good tyres are the equivalents of reliable shoes. They should fit well and transport you to your destination with relative ease and comfort. Besides, tyres are the only things separating your vehicle from the ground, making them one of the most important aspects of any automobile. Depending on your driving needs, there are different types of wheels on the market, each catering to specific road conditions and driving habits. As a whole, shopping for tyres is akin to shopping for shoes—compatibility and cost are important factors to consider when choosing wheels from the best tyre brands in Malaysia. 
What To Consider When Buying New Tyres
Tyres aren't one-size-fits-all items, even if they're from the best tyre brands in Malaysia. Use these criteria to source the ones most suitable for your car. 
1. Tyre Width 
The first three digits on a tyre label denote its width in millimetres. For example, a 215/60R15/H tyre is 215mm in width. But how does the width influence your driving experience? It all comes down to grip: A wider tyre has more contact on the road, which is great for cruising on wet roads. By contrast, narrower tyres provide less grip but have lower noise levels. 
2. Tyre Profile
A tyre's profile is seen on the label after the width measurement. Also referred to as model height, it shows the distance between the edge of the rim and the end of the tyre in percentage. Using the previous example, 60 is the tyre profile. Low-profile tyres are mostly used on high-performance cars because they give better cornering and braking performance. In comparison, high-profile tyres are stable and quiet for everyday driving. 
3. Tyre Size
Your feet need shoes that fit; the same applies to your car. Tyres that don't fit well can cause unnecessary stress on the heel—or worse, come off en route—potentially causing life-threatening road accidents. Also on the label, the size is represented by the two digits succeeding the letter "R" like the example bolded here 215/60R15/H. 
4. Speed Rating
The maximum speed is represented by the letter at the end of the tyre label, like in the case of 'H' in example 215/60R15/H. In general, a higher speed rating means better grip and shorter braking distance, but also less durable treads. The speed chart is as follows:
Q – 160 km/h

S – 180 km/h

T – 190 km/h

U – 200 km/h

H – 210 km/h

V – 240 km/h

W – 270 km/h

Y – 300 km/h

(Y) – Above 300 km/h
Stay Safe On The Road With These

Best Tyre Brands In Malaysia

 
Tread carefully. 
1. Goodyear Assurance TripleMax 2 Tyre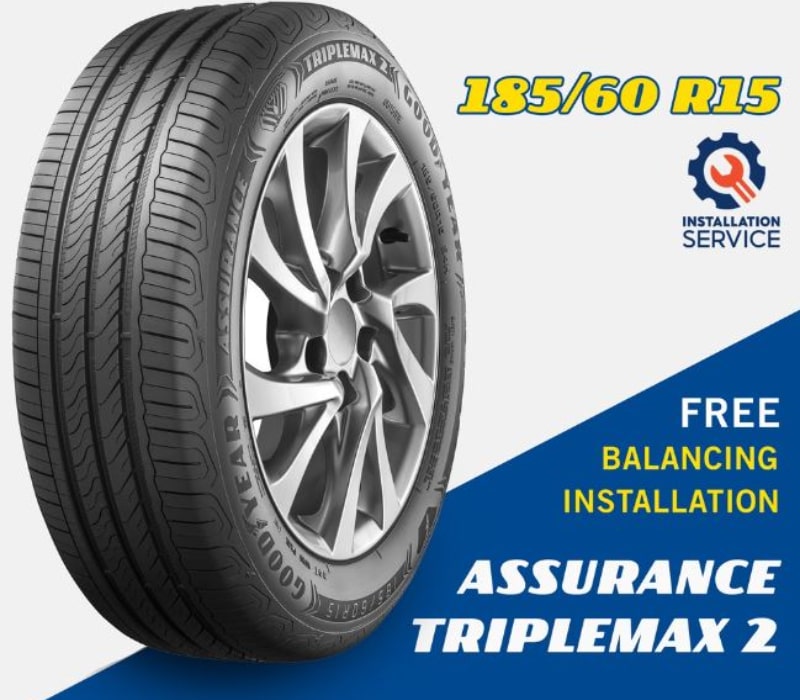 With the unpredictable Malaysian weather, getting caught in a downpour is as certain as death and taxes. Prime for wet road conditions, Goodyear's Assurance TripleMax 2 uses an asymmetric tread design for effective brake engagement and handling precision. Furthermore, the tyres have narrower shoulder grooves to absorb abrasive road edges for quieter drives. 
Suitable for: Sedans
Size: 185/60R15
Warranty: 5 years
2. Goodyear Assurance MaxGuard SUV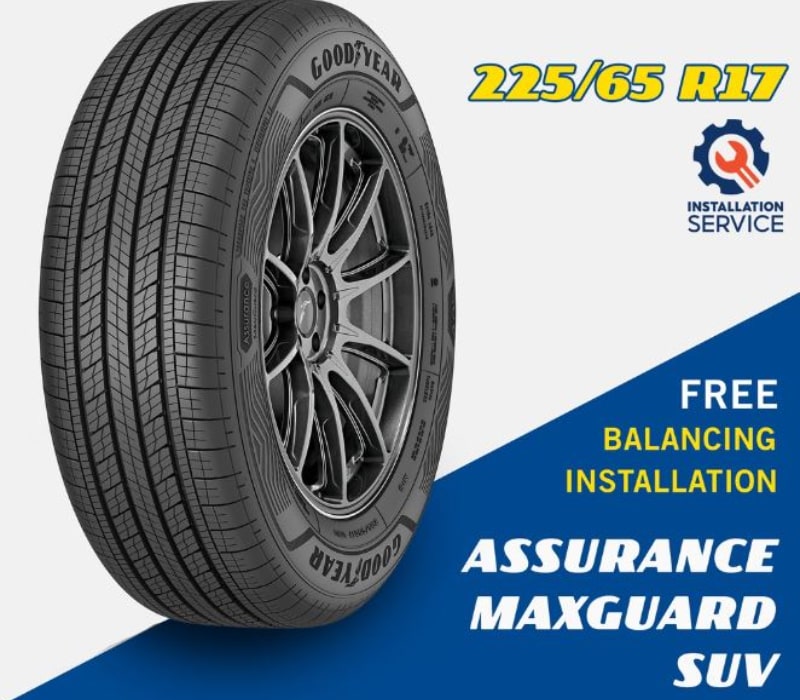 Prep your SUV or pick-up truck for road hazards of every kind with the Assurance MaxGuard, a set of tyres with durable two-ply rubber sidewalls and a steel belt lining to prevent damaging cuts and punctures. Meanwhile, the treads have quick-release water and mud mechanisms for safe transits over moist surfaces.
Suitable for: SUVs, pick-ups
Size: 225/65R17
Warranty: 5 years
3. Continental UltraContact UC7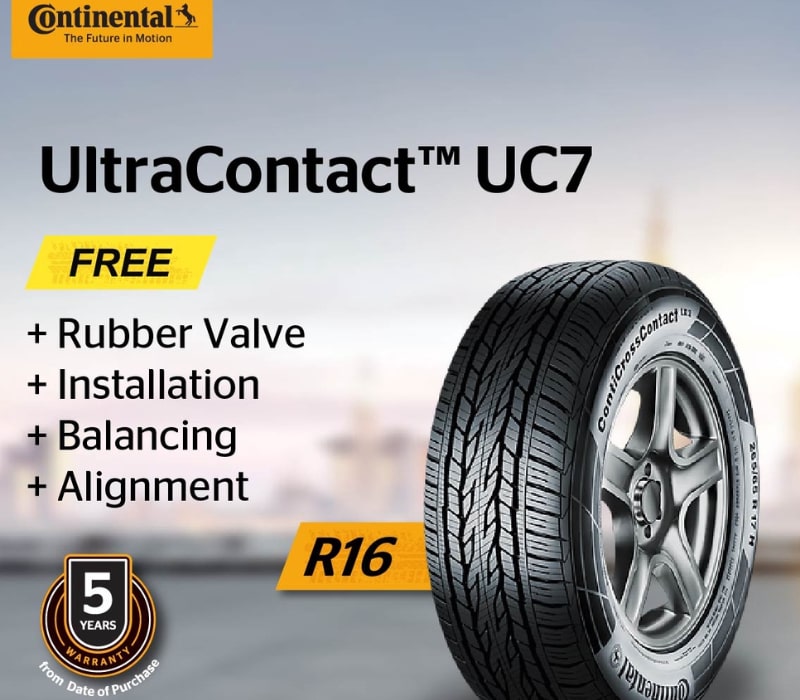 Widely regarded as one of the best tyre brands in Malaysia and around the world, German automotive giant Continental made the UltraContact UC7 to withstand the harsh elements of city driving, A reliable set of tyres for daily use, the UC7 is carved with deep treads for the perfect balance between comfort, noise reduction, and grip resistance.
Suitable for: Sedans, hatchbacks
Size: Various
Warranty: 5 years
4. Continental Max Contact MC6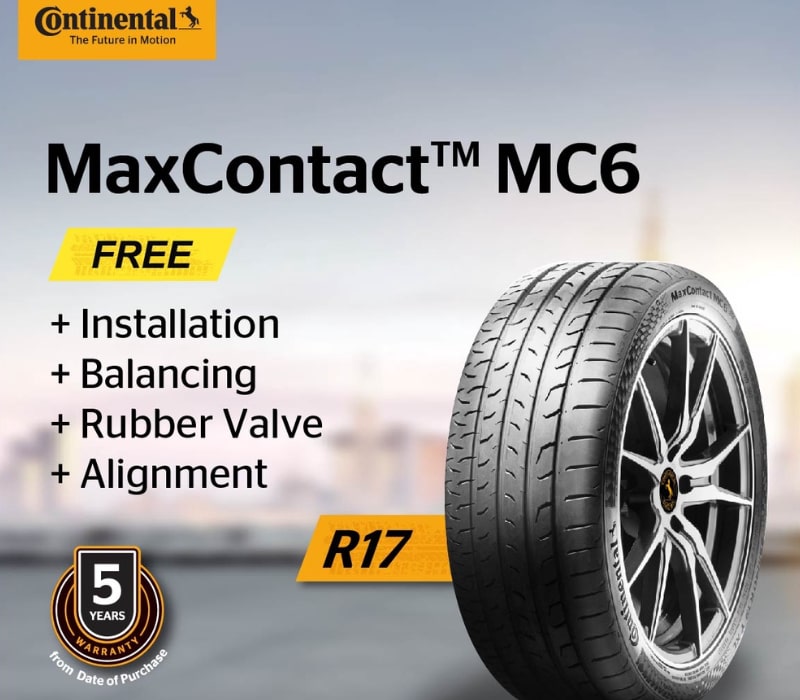 If the aforementioned UltraContact UC7 is a daily driver, the Max Contact MC6 is its "cooler" sibling. Fitted with split grooves to improve cornering and braking, these hardwearing tyres look just as good as they perform. The unique groove markers give them a sporty look that will elevate your car's overall appearance. And like all Continental tyres, the MC6 is guaranteed to last. 
Suitable for: Sedans, hatchbacks
Size: Various
Warranty: 5 years
5. Pirelli Cinturato Rosso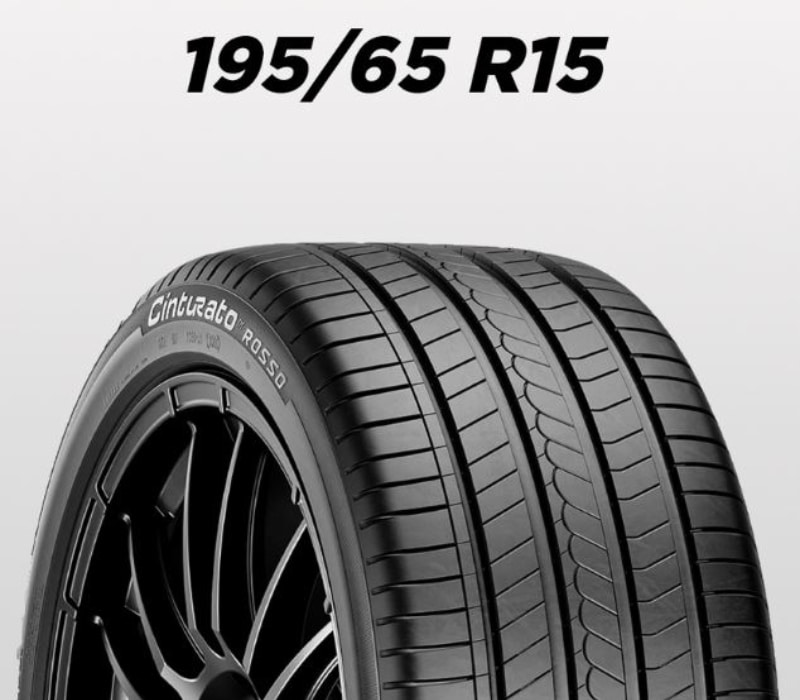 Hailing from Pirelli's highly-acclaimed Cinturato range of tyres, the Rosso has the hallmarks of a dependable all-around tyre for clocking in mileage, whether that's city cruising or long-distance road trips. Apart from the solid rubberized construction for longevity, the deep groove patterns ensure optimum control at all speed brackets. 
Suitable for: Sedans, SUVs
Size: 195/65R15
Warranty: 5 years
6. Michelin Pilot Sport 5
Michelin, whose Stars have become sought-after hallmarks of recognition by chefs far and wide, is ultimately a tyre brand. And one of its best offerings in Malaysia is the Pilot Sport 5, the fifth-generation tyres developed with longevity in mind. Besides providing kilometres to burn, they also ensure high levels of reactivity for precision steering, so you can conquer sharp turns with confidence. On the outside, sleek matte black completes the package. 
Suitable for: Sedans, SUVs, 
Size: Various
Warranty: 6 years
7. Michelin XM2+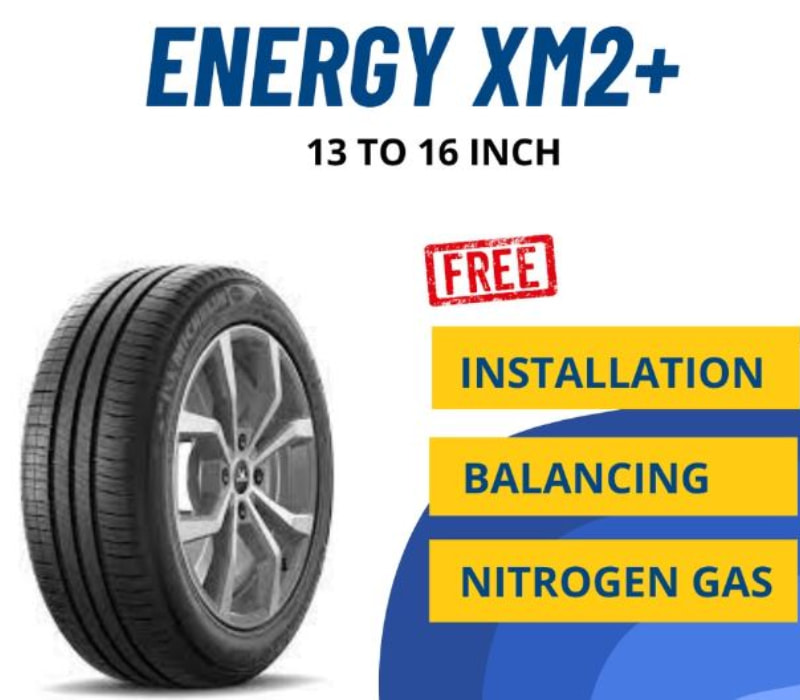 Wet roads have no chance against the weather-ready XM2+ tyres. Using full silica tread compound for consistent grip throughout the life of the tyre, Michelin made these to safely traverse unfavourable driving conditions. In fact, the one-of-a-kind tread is made up of filler compounds that allow the tyres to quickly overcome obstacles and avoid hazards when driving off-road. 
Suitable for: Sedans, SUVs, hatchbacks
Size: Various
Warranty: 6 years
8. Yokohama BluEarth-Es 32
Perfect for the average Malaysian driver, the BluEarth-Es ES32 provides a well-balanced package of the four core performance traits of any tyre: wet grip, wear resistance, durability, and fuel efficiency. On top of these attributes, the tyres are dead silent even at high-speed thanks to a five-pitch variation. 
Suitable for: Sedans, SUVs, hatchbacks
Size: Various
Warranty: 5 years
9. Hankook Kinergy Eco2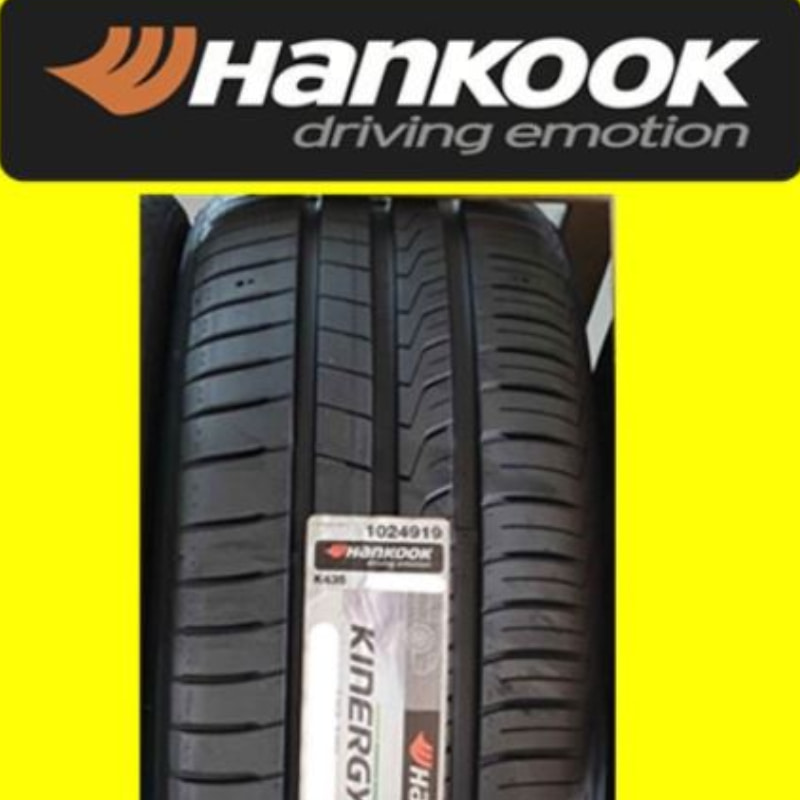 If you have budget constraints, look no further than Hankook, one of the best affordable tyre brands in Malaysia. At under RM200, the Kinergy Eco2 is wallet-friendly but still retains the features of world-class tyres. For example, there are wide lateral shoulder grooves for excellent handling and cut-out sections for rapid water evacuation. 
Suitable for: Sedans
Size: 175/65R14
Warranty: 4 years
Give Your Ride New "Shoes" With The

Best Tyre Brands In Malaysia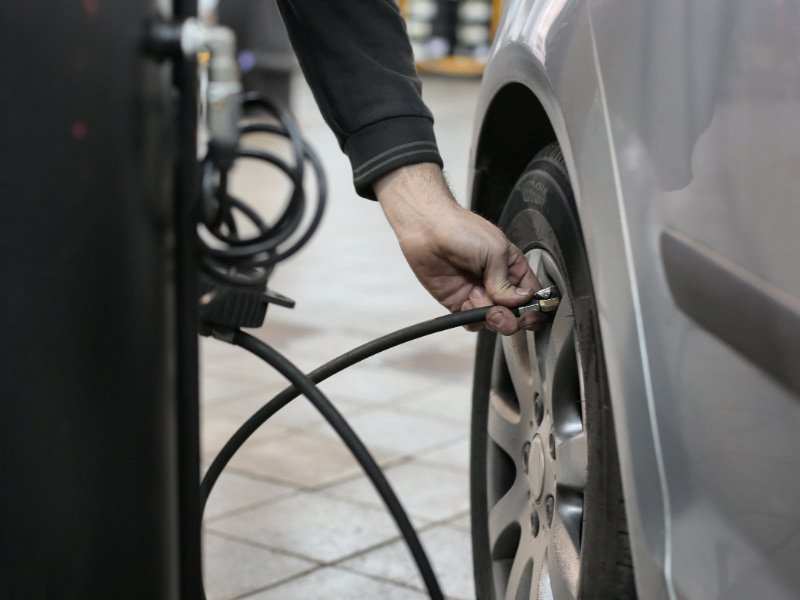 Together with batteries and engine oils, tyres are essential components to create a functioning vehicle. As such, don't delay a change if you know your car is long overdue for new tyres. Once you've got the necessities out of the way, embellish your ride with these essential accessories and Android players for on-the-go convenience and entertainment. 
For more deals and exclusive vouchers on everything automotive—from motorcycle helmets and water-resistant windbreakers to car wipers and suspensions—we have it all right here at the Shopee Auto Mall.