12 Variations Available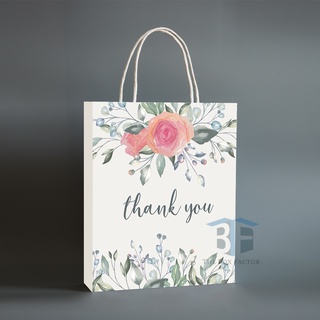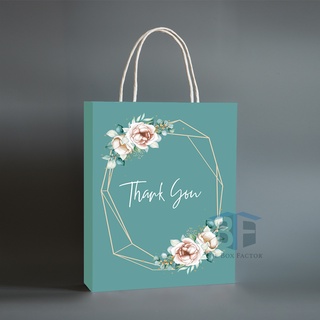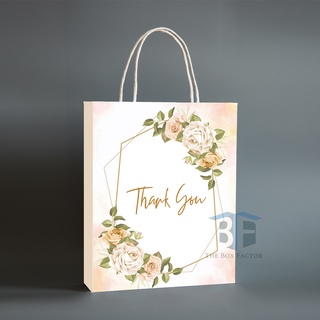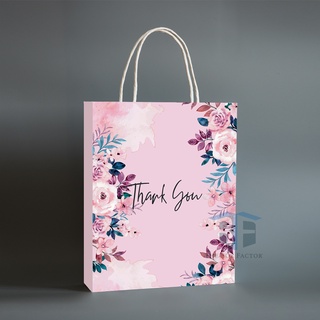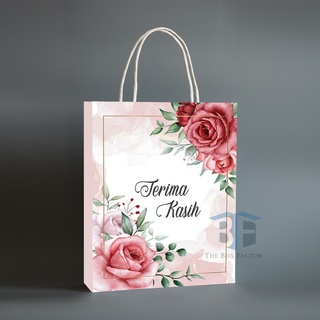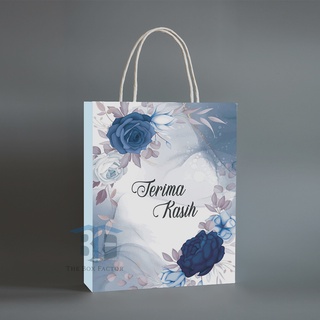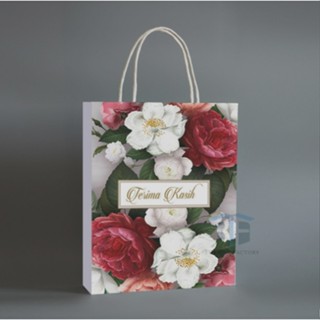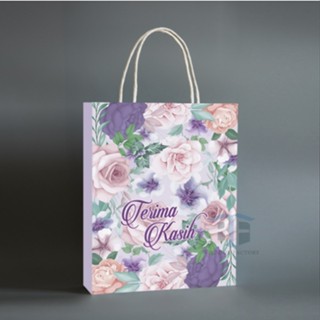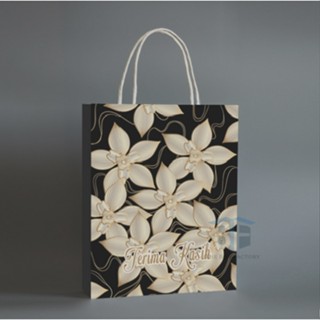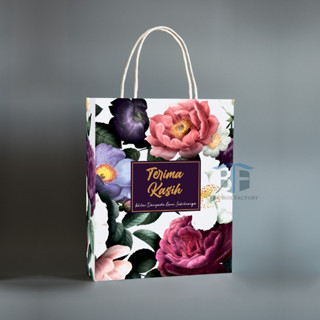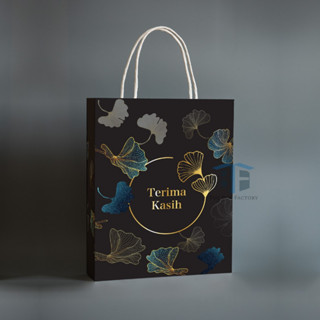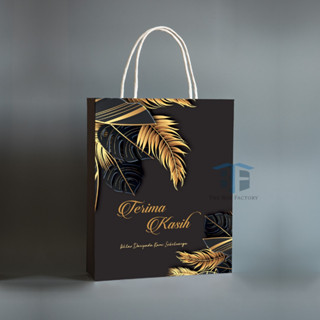 Get this at RM23.10 on
12 Dec,12AM-2AM
[50pcs] Floral Love Thank You Printed Paper Bag Thick Material💪 Doorgift Bag, Goodies Bag, Wedding Bag, Kahwin Beg
Lowest Price Guaranteed
Found a cheaper option? Claim for FREE Coins!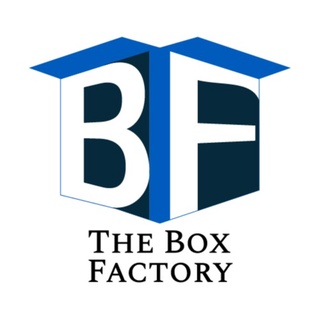 * Applicable to all products in this shop (excl. shipping fees)
Specification
Stock,Ships From
Why Buy From THE BOX FACTORY?
✔️ We are 100% Factory Manufacture Paper Bags Based in KL, Kepong
✔️ Certified with ISO 9001:2015 Quality Company
✔️ Over 25 Years Experience In Paper Bags Manufacturing
✔️ All Items Ready Stock
✔️ Lowest Price In Shopee
✔️ High Quality Thick Paper Bag
✔️ Reliable Customer Service Available
✅ Suitable For Gifts Product
✅ Amazing Outlook Premium Quality
✅ ISO 9001:2015 Quality Certified Company
✅ Time Saving For Quick Forming-up
✅ Save Your Storage Space (Lay-flat)
♻️ 100% Recyclable Eco Friendly
PRODUCT SIZE & SPECS
Quantity:*[𝟓𝟎𝐩𝐜𝐬/set]*
Origin: Malaysia
Type: High Quality Thick Paper Material
-16cm(Length) x 7cm(Width) x 22cm(Height)
- Thickest paper quality in 135gsm white Kraft
- Extra strength reinforce handle (White /black ) Random
- Premium quality print floral design
----------------------------------- PENTING -----------------------------------
Cara lihat stock adalah 50pcs bersamaan 1 stock (50pcs)
Contoh : anda inginkan 300pcs, anda perlu select 6 sahaja (untuk 300pcs)
Contoh : anda inginkan 500pcs, anda perlu select 10 sahaja (untuk 500pcs)
*9 Design Flower Thank you Paper Bag*
Y5-Floral 01(White Thank You)
Y5-Floral 02 (Teal Blue Thank You)
Y5-Floral 03 (Peach Thank You)
Y5-Floral 04 (Pink Thank You)
Y5-Floral 05 (Pink Terima Kasih)
Y5-Floral 06 (Blue Terima Kasih)
Y5-Floral 07 (Red)
Y5-Floral 08 (Purple)
Y5-Floral 09 (Black)
Y5-Floral 10 (Dark Flower)
Y5-Floral 11(Black Leaf)
Y5-Floral 12(Gold Floral)
-Please allow 1-2cm Measuring deviation due to manual Measurement.
-Due to different monitor and camera lights may cause slight color differences, mainly in kind of all colors.
RETURN & REFUND POLICY
1. For parcel orders, any damage or discrepancy must be reported to The_box_factory within 24 hours after receiving the order.
Refunds will be done via the initial payment mode and may take up to 7 working days. Please note that refund amount is subjected to conditions of the products.
2. After Complete Order No More Return & Refund.
*𝐀𝐅𝐓𝐄𝐑 𝐒𝐇𝐈𝐏𝐏𝐌𝐄𝐍𝐓, 𝐍𝐎𝐓 𝐀𝐂𝐂𝐏𝐄𝐓 𝐀𝐍𝐘 "𝐖𝐑𝐎𝐍𝐆 𝐏𝐔𝐑𝐂𝐇𝐀𝐒𝐄" 𝐄𝐗𝐂𝐇𝐀𝐍𝐆𝐄 𝐎𝐑 𝐑𝐄𝐓𝐔𝐑𝐍 𝐑𝐄𝐐𝐔𝐄𝐒𝐓 *
#flowerpaperbag #floralpaperbag #floral #bag #beg #gift #giftbag #stationery #originalbag #paperbag #goodiesbag #weddingbag #handlebag #readystock