4 Variations Available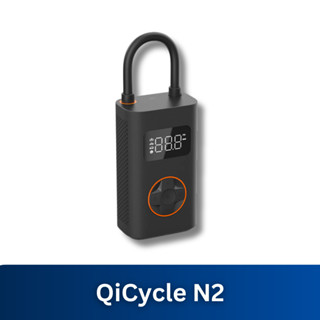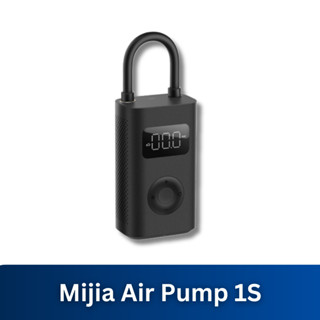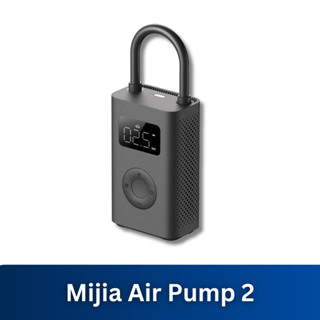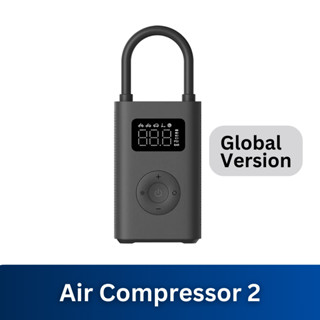 Xiaomi Mijia Electric Portable Air Pump 1S / 2 Tire Pressure Compressor Inflator for Car/Bike/Bicycle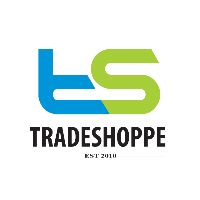 * Applicable to all products in this shop (excl. shipping fees)
【Local Delivery】🚚📦Ship from Klang Valley ✅👍🏻
【Ready Stock】🆙🚗 Ship from Klang Valley ⚡️👍🏻
🚩Highlights 🚩
🚗Digital tire pressure detection
🚗Stop when the preset pressure is full
🚗Built-in lithium battery
🚗A multi-purpose machine
🚗USB charging, LED lighting
【Air Pump V2 Description】
⚡️Brand: Xiaomi
⚡️Model: MJCQB06QW
⚡️Size: 123×75.5×45.8mm
⚡️Storage temperature: -10 ° C −45 ° C
⚡️Charging interface: Micro-USB
⚡️Inflation pressure range: 0.2-10.3bar/3-150psi
⚡️Charging parameters: 5V-2A
⚡️Battery capacity: 2000mAh
⚡️Product weight: Appx 490g
⚡️Sensor accuracy: ±1psi
⚡️Working noise: noise less than 80dB
⚡️Operating humidity: 0°C-45°C
⚡️Charging time: less than 3 hours
⚡️Package weight: 0.25kg
⚡️Color: Black
【Air Pump 1S Specifications】
⚡️Brand: Xiaomi
⚡️Product model: MJCQB04QJ
⚡️Size: 124×71×45.3mm
⚡️Executive standard: QXMQJ0002-2019
⚡️Inflation pressure range: 0.2-10.3bar/3-150psi
⚡️Storage temperature: -10℃~ 45℃
⚡️Battery capacity: 14.8 Wh
⚡️Working noise: the noise is less than 80dB at a distance of 1 meter
⚡️Battery capacity: 2000mAh
⚡️Charging interface: USB Type-C
⚡️Charging parameters: 5V=2A
⚡️Charging time: less than 3 hours
⚡️Working temperature: charging: 0°C~45°C, discharging: -10°C~ 45°C
【Package included】
::1 x Electric Air Pump
::1 x Gas Needle
::1 x Storage Bag
::1 x Chinese User Manual
【Features】
⚠️Inflate up to 150 PSI: Provide 150 PSI max inflation pressure, can fully inflate flat bike tire in 45s-75s at 5kg-7kg fully quickly, car tire in 5-8 minutes from 0 to 230 KPA
⚠️Auto shut off function: Stops when the preset pressure is reached
⚠️Portable and Compact Design: Small enough to take with you and place in a suitcase or backpack
⚠️Digital LCD Display: With a large, clear LCD digital display, you will have good visibility in all conditions
⚠️Brilliant LED Light: Help you see clearly in emergency situations at night, also useful for inflating at night, repairing in the dark or walking at night
⚠️Digital Tire Pressure Monitor: Monitor tire pressure at any time, eliminate safety risk and respond to unexpected situations quickly
⚠️Built-in lithium battery: Powerful 2000mAh rechargeable lithium battery, which can be used as external battery for android and iOS devices or digital equipment
⚠️Compatible with a variety of nozzles: French air nozzle adapter x1, gas needle x1
⚠️Powerful, versatile: Suitable for a variety of inflatable items, such as pro bicycle tires, home use car tires, motorcycle tires, electric bicycle tires, balls, swimming rings, inflatable toys and other inflatables. Save your energy and time, make life easy.
【Warranty Terms & Conditions】
📌12 months In-House Malaysia Warranty
⚠️Shipping fees will be bear by customer ⚠️
【For Return / Refund / Replacement item】
✅ We accept:
📌 Manufacturer Defect – For Item Itself
📌 Wrong Item
📌 Missing Accessories/ Less Item Received
⚠️ Kindly 📷 take photo of the item and provide order number to our customer service agent for further details.