5 Variations Available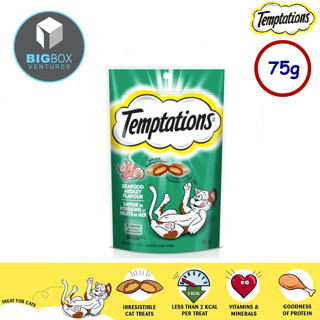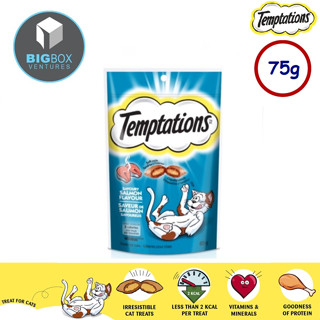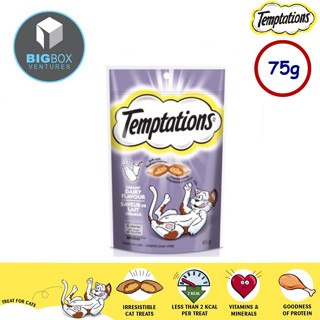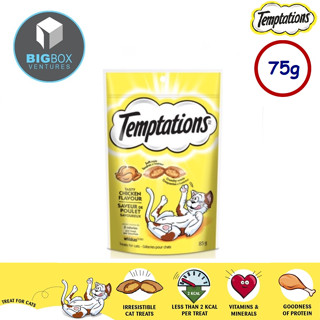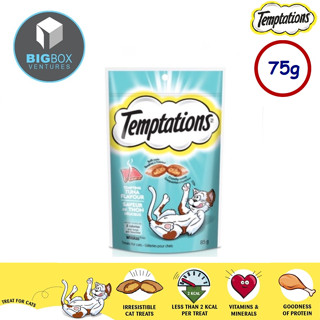 Welcome to bigbox.my where we strive to provide our customers an array of products that satisfy demand for quality and efficiency. Buy our products from Shopee in a worry-free manner. Shopping can't get any easier than this, so start today!
TEMPTATIONS™ Cat Treats flavored cat treats have under 2 calories each and no artificial flavors. So, rest assured, your cat will come running for this delectably satisfying treat with a crunchy outside and soft inside.
• Irresistible Inside and Out
• Each TEMPTATIONS™ cat treat is a combination of delicious crunch and flavorful filling.
• Soft and savory, made with real meat.
Reward them with an irresistible treat from our flavor hall of fame:
1. Creamy Dairy
2. Seafood Medley
3. Tasty Chicken
4. Tempting Tuna
5. Savoury Salmon
#MeO #cat #treats #crunchy #flavourful #snacks #feline #kucing #makanankucing