Cashless payments are becoming an essential part of our daily lives, even more so during the pandemic where social distancing is crucial in breaking the chain of infections. Besides, without the need of handling physical cash, it's certainly a safer and more secure way of paying. 
Digital payments also come with robust security measures to prevent risks and fraud, so there's nothing to worry about on that front. In a bid to continue encouraging a cashless lifestyle in the country, the government is continuing the ePemula programme in 2022 (similar to the eBelia programme in 2021) for youths and students to receive RM150 in their e-wallets.
What Is The ePemula 2022 Programme?
ePemula 2022 is a cashless transaction scheme for youths between 18 to 20 years old (born between 2002 and 2004), as well as full-time students in higher learning institutions (equivalent to diploma, SKM4, and above). This programme was announced by the Ministry of Finance (MOF) where a total of RM300 million has been set aside for two million eligible participants.
Each claimant will receive RM150 of e-wallet credit through selected service providers, one of which is ShopeePay! 
Important reminder: You can only sign up with one e-wallet provider throughout the campaign period. 
How To Claim

ePemula RM150

Credit From ShopeePay? 
Click on the ePemula icon on your Shopee homepage or visit

here

. This is only available through the Shopee mobile application. 

If you have not activated ShopeePay Premium,

you'll be directed to your ShopeePay wallet to activate and verify your IC.

Once your IC has been verified, you can proceed to claim your RM150 ePemula credit. It will be credited to your account within the next 3 days.

Receive RM500 worth of vouchers that will be credited to you within 1 day.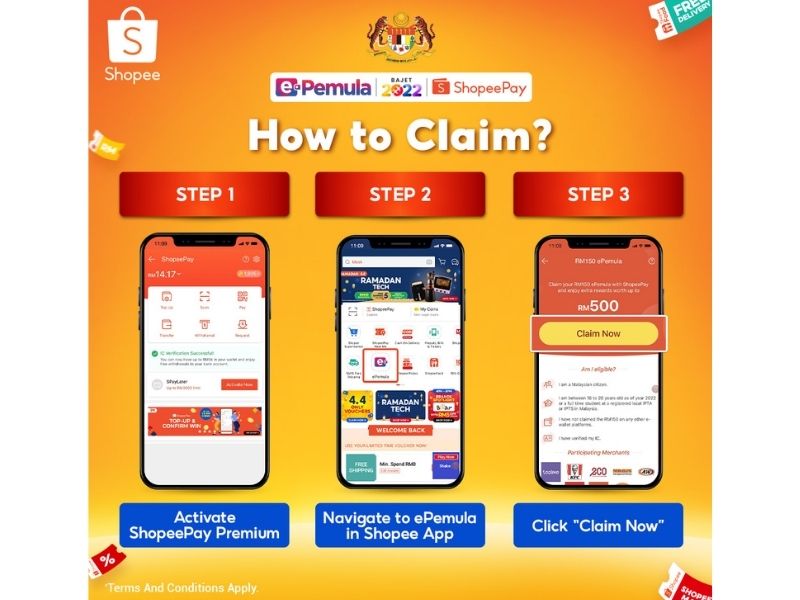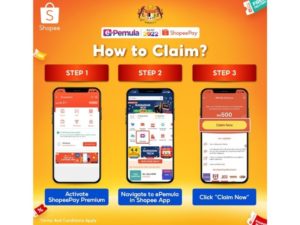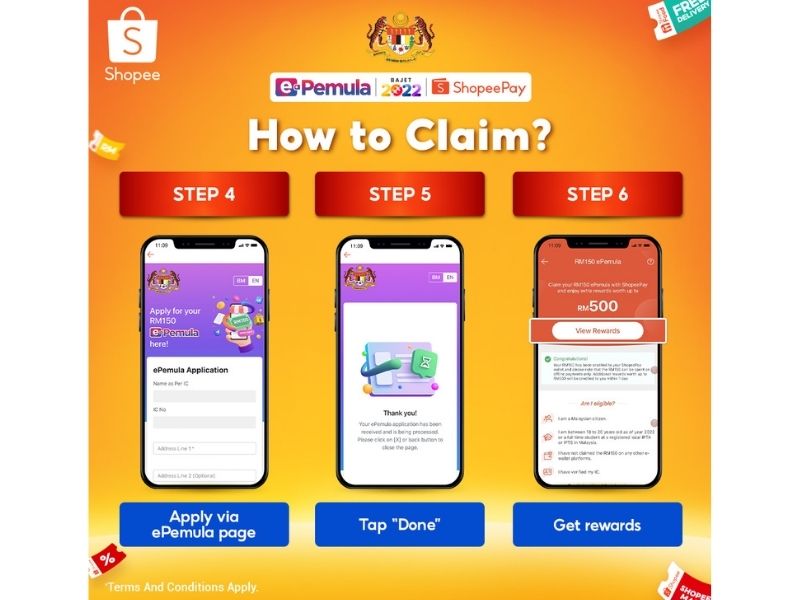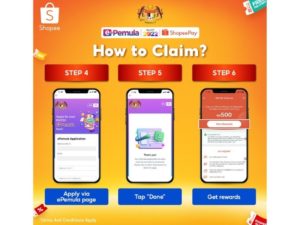 Eligibility:
A Malaysian citizen.

Aged between 18 and 20 years old (born between 2002 and 2004) OR you are a full-time student at a registered local IPTA and IPTS in Malaysia.

You have not claimed

ePemula RM150

on any other e-wallet platforms.
Benefits You Will Receive With

ePemula ShopeePay

RM150 Credit 
The ePemula ShopeePay RM150 credit can ONLY be used at offline merchants that accept ShopeePay as a payment method or any DuitNowQR. From fashion brands and entertainment to petrol and dining, you get to use the ePemula credit upon paying with ShopeePay at the store. Better yet, you stand to receive special discounts and cashback!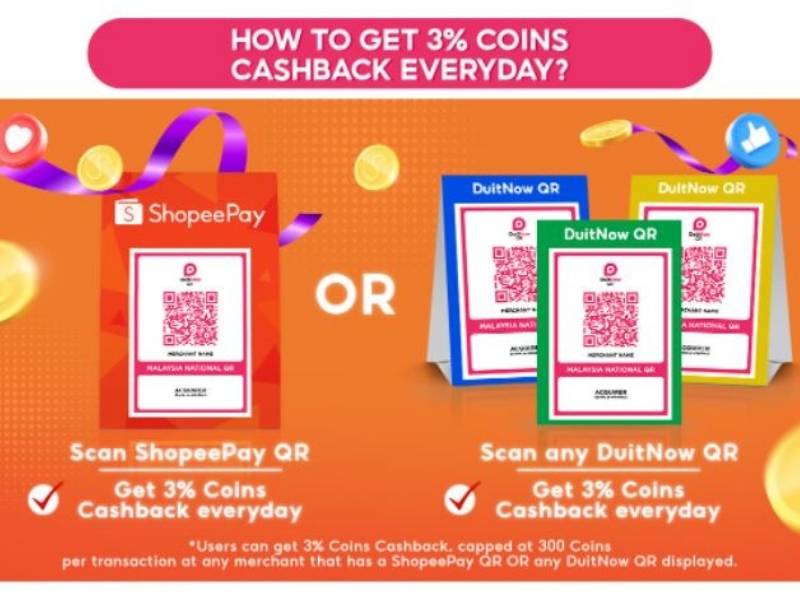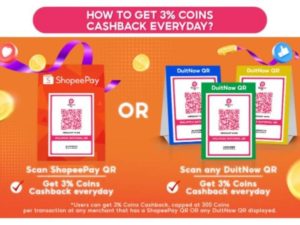 RM500 Worth Of Vouchers 
In addition to that, you'll be rewarded with an extra RM500 worth of vouchers! 
ShopeePay: Receive cashback vouchers worth up to RM90 and redeem them at participating merchants' stores including Tealive, A&W, Mr. DIY, myNEWS, Baskin-Robbins, and ZUS Coffee. Remember to apply the voucher during checkout! 
ShopeeFood: Are you in the mood for satay, or that burger you've been wanting to sink your teeth into? Get your cravings fixed and enjoy free delivery and food discount vouchers worth up to RM310 when you order from your favourite F&B outlets. 
Shopee Mall: Coupling with the RM150 e-wallet credit, you'll get exclusive vouchers worth up to RM50 to splurge on your wishlist through Shopee Mall Brand vouchers from Sony, JBL, Edifier, Tefal Home, Russell Taylors, Oxwhite, Skechers, and more! 
Take advantage of great savings no matter what your needs are. Whether it is looking for a new speaker for a great audio experience, or upgrading to the latest kitchen appliance in a bid to hone your culinary skills. Or perhaps refreshing your wardrobe now that you're going out more often. On-trend men's and women's clothing await you. 
Siswa Mall: Get Siswa Mall vouchers worth up to RM200 and show your sapot to fellow university graduates as they learn entrepreneurship by setting up stores on Shopee. Check them out through the Shop Malaysia icon on the Shopee homepage, then click on Siswa Mall to start shopping for snacks, home essentials, fashion and more.  
YES 40GB SIM Card Pack: Apart from vouchers, we're also complimenting our rewards with a 40GB SIM card pack from YES. With ample data at your disposal, you can continune to stay connected with friends and family! 
Up To RM25,000 Prizes To Be Won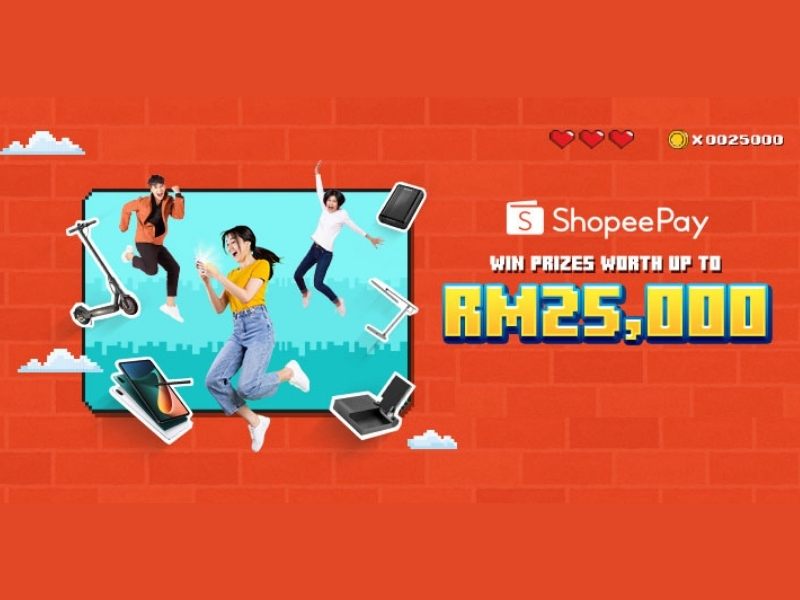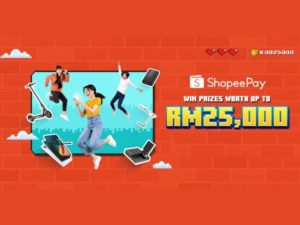 Sharing is caring. Of course. Sharing is winning. WHOA! Say what now…..
Spread the good news and cheer to more students so they, too, can claim their ePemula credit with ShopeePay. Do this by joining the ShopeePay #shopeeEPEMULAsquad social media contest, and you might just walk away with a Xiaomi Pad 5, Momax products or Xiaomi Mi Electric Scooter!     
What's not to like: you've just received ePemula RM150 credit and RM500 worth of vouchers on Shopee, and now you stand a chance to win prizes up to RM25,000! 
All you need to do is: 
Follow

@shopeepay_MY

on Instragram and

@ShopeeMY

on TikTok.

Gather 3 of your friends (do ensure that all have claimed their RM150 ShopeePay credit). 

Post a group photo on Instagram, or record a catchy video on TikTok.

Winners will be contacted via Shopee official accounts.  
Claim And Utilisation Period Of RM150 credit And RM500 Vouchers 
You have between 11 April 2022 (8am) and 1 June 2022 (11.59pm) to redeem the RM150 e-wallet credit and claim the RM500 vouchers. 
Note that you have until 10 June 2022 (11.59pm) to utilise or spend the RM150 credit and RM500 vouchers. 
Empower A Cashless Society With RM150 E-Wallet Credit And Extra RM500 Vouchers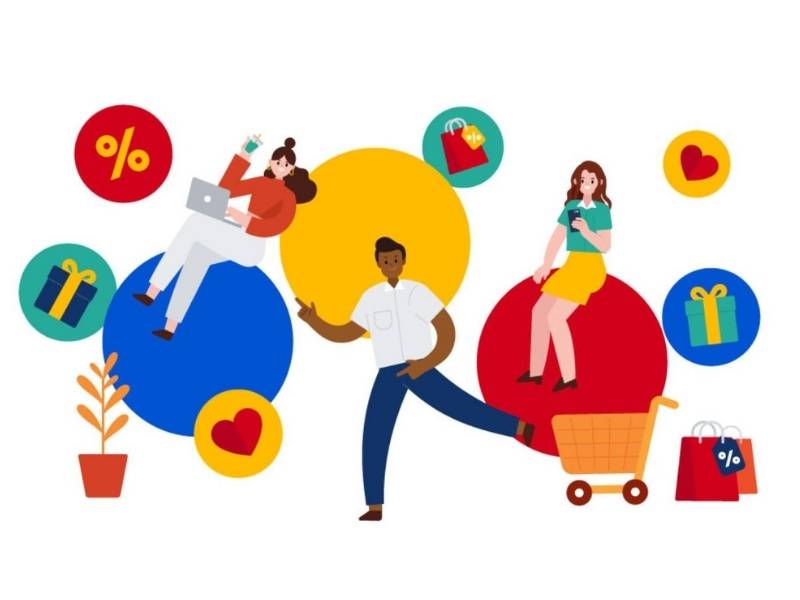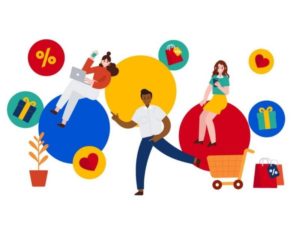 Youths are the future shapers of the country. They are one of the main driving forces accelerating the adoption of cashless transactions. With ShopeePay's participation in the ePemula 2022 campaign, we hope to enable them with access to the perks of e-payment while also supplementing with a robust voucher pack worth RM500 not seen anywhere else. 
That said, while you're on the Shopee App, take the opportunity to check out other deals, games and many more for a fun shopping experience! If you don't have the app, you can download it from the App Store or Google Play.
Terms and conditions apply.