NESTLE MILO 3in1 Activ-Go Mixes (33g x 30's)
Shopee Mall Assurance

100% Authentic
Shopee assures that all Shopee Mall products are 100% authentic. If you receive a non-authentic product from one of our authorized Shopee Mall sellers, Shopee will reimburse up to 8x the amount you paid for the product. Shop with confidence with our 100% Authenticity Guarantee.

15 Days Return*
To ensure that you are completely happy with your purchase, Shopee is offering 15 Days Free Return at zero cost! Simply request for Return/Refund within 15 days of receiving your order. If the request meets our Terms and Conditions, you will receive your refund in full. Not applicable to selected product types. Click
HERE
to find out more.

Free Shipping
Enjoy Free Shipping with a minimum spend for products purchased from Shopee Mall with our
Free Shipping vouchers
Continue Shopping

100% Authentic

15 Days Return*

Free Shipping
SHOCKING SALE starts at 00:00, 2 Dec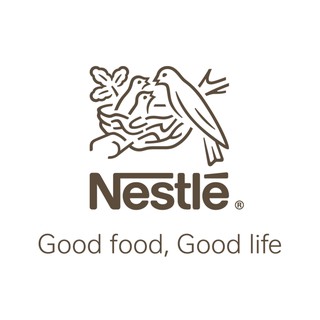 * Applicable to all products in this shop (excl. shipping fees)
Need more energy to get through your busy day? Energize with MILO® 3in1 and enjoy MILO® with more chocolate, malt and milk to keep you going!  MILO® 3in1 also contains the natural goodness of malt barley, milk, cocoa powder, and essential vitamins and minerals.
Just mix 1 sachet of MILO® 3in1 with 200ml hot/warm water into a cup for the energy to go further!
MILO® 3in1 stick packs are available in three pack sizes for you to choose from!
• MILO® 3in1 8 sticks
• MILO® 3in1 18 sticks
• MILO® 3in1 30 sticks
Perlukan lebih tenaga untuk mengharungi hari yang sibuk anda? Bertenaga dengan MILO® 3in1 dan nikmati MILO® dengan lebih banyak coklat, malt dan susu untuk memastikan anda terus bersemangat! MILO® 3in1 juga mengandungi kebaikan semula jadi barli malt, susu, serbuk koko dan vitamin dan mineral penting.
Hanya campurkan 1 sachet MILO® 3in1 dengan 200ml air panas/suam ke dalam cawan untuk tenaga lebih jauh!
Pek 3 dalam 1 MILO® tersedia dalam tiga saiz pek untuk anda pilih!
• MILO® 3in1 8 batang
• MILO® 3in1 18 batang
• MILO® 3in1 30 batang