JOBBIE Peanut Butter - Chunky Pure (380g)
Lowest Price Guaranteed
Found a cheaper option? Claim for FREE Coins!
Shopee Mall Assurance

100% Authentic
Shopee assures that all Shopee Mall products are 100% authentic. If you receive a non-authentic product from one of our authorized Shopee Mall sellers, Shopee will reimburse up to 8x the amount you paid for the product. Shop with confidence with our 100% Authenticity Guarantee.

15 Days Return*
To ensure that you are completely happy with your purchase, Shopee is offering 15 Days Free Return at zero cost! Simply request for Return/Refund within 15 days of receiving your order. If the request meets our Terms and Conditions, you will receive your refund in full. Not applicable to selected product types. Click
HERE
to find out more.

Free Shipping
Enjoy Free Shipping with a minimum spend for products purchased from Shopee Mall with our
Free Shipping vouchers
Continue Shopping

100% Authentic

15 Days Return*

Free Shipping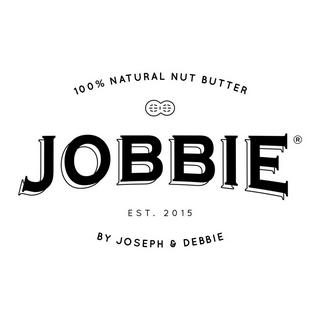 * Applicable to all products in this shop (excl. shipping fees)
𝗣𝗿𝗼𝗱𝘂𝗰𝘁 𝗗𝗲𝘀𝗰𝗿𝗶𝗽𝘁𝗶𝗼𝗻
Healthy peanut butter with No added sugar, salt or even a single drop oil! All the creaminess derives from the peanuts releasing its own natural oil through careful roasting to the optimum temperature. Filled with thousands of peanut chunks of nuts inside. Our peanut chunks sizes are typically X2 bigger than the commercial peanut butter!
Can be used as/with bread spread, fruit pies, peanut butter fondue, protein shake, matcha green tea.
🅝🅞🅣🅔:100% 𝘕𝘢𝘵𝘶𝘳𝘢𝘭, 𝘊𝘩𝘰𝘭𝘦𝘴𝘵𝘦𝘳𝘰𝘭-𝘧𝘳𝘦𝘦, 𝘕𝘰 𝘵𝘳𝘢𝘯𝘴 𝘧𝘢𝘵, 𝘕𝘰 𝘢𝘥𝘥𝘦𝘥 𝘴𝘶𝘨𝘢𝘳, 𝘴𝘢𝘭𝘵 & 𝘰𝘪𝘭
𝗜𝗻𝗴𝗿𝗲𝗱𝗶𝗲𝗻𝘁𝘀
Roasted Peanuts
𝗦𝘁𝗼𝗿𝗮𝗴𝗲 𝗜𝗻𝘀𝘁𝗿𝘂𝗰𝘁𝗶𝗼𝗻𝘀
Keep jar tightly closed. Store in dark, cool, and dry places. Oil will appear on the surface. Stir before use for better taste. It is recommended to consume JOBBIE within 3 months for the best taste. Refrigerate for best freshness.
𝗣𝗿𝗼𝗱𝘂𝗰𝘁 𝗦𝗵𝗲𝗹𝗳 𝗟𝗶𝗳𝗲
Approximately 11(±) months. Refer to the bottom of the peanut butter for exact expiry date.
𝗣𝗿𝗼𝗱𝘂𝗰𝘁 𝗟𝗶𝗮𝗯𝗶𝗹𝗶𝘁𝘆 𝗜𝗻𝘀𝘂𝗿𝗮𝗻𝗰𝗲
You are protected up to RM1,000,000 Product Liability Insurance