2 Variations Available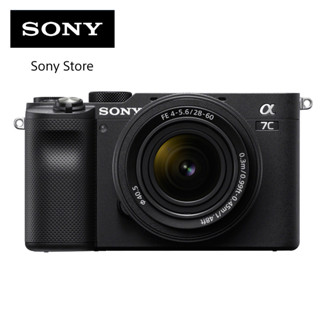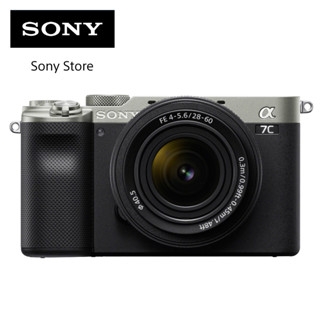 Sony Alpha 7C Compact Full-Frame Camera 28-60mm Zoom Lens + Free Gift [SF-M64 Card + 1TB HDD + NP-FZ100]
Lowest Price Guaranteed
Found a cheaper option? Claim for FREE Coins!
Shopee Mall Assurance

100% Authentic
Shopee assures that all Shopee Mall products are 100% authentic. If you receive a non-authentic product from one of our authorized Shopee Mall sellers, Shopee will reimburse up to 8x the amount you paid for the product. Shop with confidence with our 100% Authenticity Guarantee.

15 Days Return*
To ensure that you are completely happy with your purchase, Shopee is offering 15 Days Free Return at zero cost! Simply request for Return/Refund within 15 days of receiving your order. If the request meets our Terms and Conditions, you will receive your refund in full. Not applicable to selected product types. Click
HERE
to find out more.

Free Shipping
Enjoy Free Shipping with a minimum spend for products purchased from Shopee Mall with our
Free Shipping vouchers
Continue Shopping

100% Authentic

15 Days Return*

Free Shipping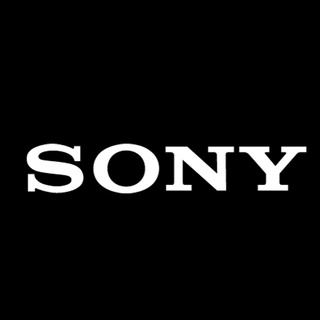 * Applicable to all products in this shop (excl. shipping fees)
Compact Size, Full-frame Power In combination with an FE 28-60mm F4-5.6 lens, the α7C1 achieves uncompromising full-frame quality with the world's smallest and lightest camera and lens system. Compact in size but meeting high expectations for image quality, AF and speed, it's truly an all-round performer, ready to enhance your creativity wherever you go. Express yourself to the fullest degree Powerful performance and extraordinary image quality Despite the compact size of the camera body, which is the world's smallest and lightest, the α7C delivers the spectacular image quality for both stills and movies that you'd expect from a full-frame camera. Fast, wide and steadfast AF, rapid-fire continuous shooting and a handy vari-angle LCD monitor help capture the action whenever it happens. Full-frame imaging in a compact body Superior light collection means high-quality, low-noise images Bigger sensors create better images, and the α7C's full-frame sensor is much larger than the sensors in smartphones, compact digital cameras and similar-sized APS-C interchangeable-lens cameras. The resulting increased light collection allows for professional-quality images with reduced noise, and more retained detail in both shadows and highlights. Compact size, easy operation The α7C was fashioned to be compact, lightweight and portable without compromising genuine full-frame camera performance. This goal was accomplished by developing new mechanical components, such as a space-saving shutter and optical stabilization unit, along with layout and structural enhancements. Lenses to match your style A vast E-mount lens line-up, from wide to telephoto, video and specialized Whether you're an amateur or a professional, a photographer or a movie creator, a diverse range of over 50 E-mount lenses is available to elevate your creativity. Compact full-frame lenses provide exceptional low-distortion images, even at wide focal lengths, and allow for beautiful image depth and bokeh.