5 Variations Available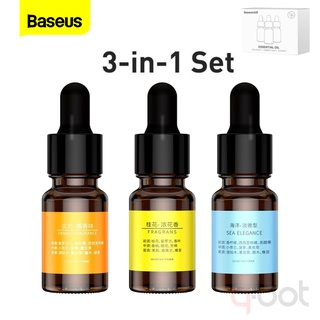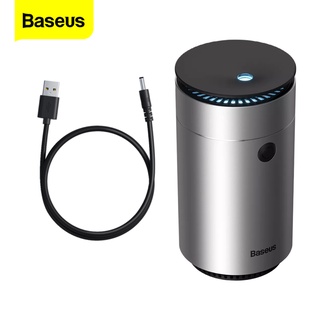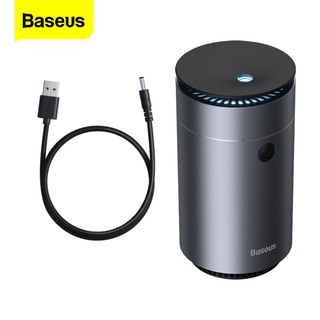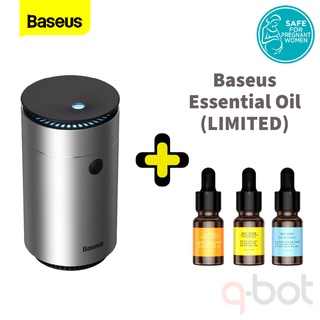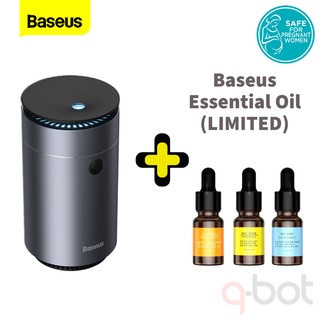 🇲🇾Baseus Car Air Humidifier Purifier Aroma Baseus Essential Oil Diffuser for Home Car Air Purifier USB Fogger Mist Maker
100% ORIGINAL BASEUS
🚀READY STOCK IN KL 🚀
🚀SHIP WITHIN 12 Hours🚀
Full Product Name:
🇲🇾Baseus Car Air Humidifier Aroma Vanzo Essential Oil Diffuser for Home Car Air Purifier USB F
Water Capacity: 75ml
Power Mode: 5V
Rated Power: 5W
Operate Mode: 2 Lenvel Adjustment
Material: Aluminum alloy
Weight: 200g
Size: 13.2cm*7cm*7cm
Charging Cable Length: 0.9m Micro Cable
Usage: Air Humidifier for Car Home Office
Color: Silver, Dark Grey
What's in the Box:
1x Air Humidifier
------------------------------------------------------------------------------------------
Full Product Name:
Baseus Premium Quality Natural Plant Essential Oil (Cologne Flavour, Osmanthus Flavour, Ocen Flavour)
- An Odor Eliminator with Safe Ingredients for Cars
Main Features:
• Plant extracts from the great natural. Can be safely used for pregnant women and babies
• A bottle of 10ml essential oil can be used for 2-3 months
• A multi-functional car perfume, different scenes can also be used, such as cars, office, living room etc.
• Three flavors, different scents and different moods
• Aromatherapy Essential Oil Refill: It is better to use it with a Baseus car aroma diffuser
• **SGS Certification Quality Guarantee**
Product Specifications:
- Brand: Baseus
- Packaging: Bottle
- Flavors: Cologne / Osmanthus / Ocean
- Volume: 10mL / Pcs
- Applicable Equipment: Ceramic Core Atomization humidifer (Cotton Swab type with caution), Oil-based aromatherapy machine, Aroma diffuser
Please Note:
• All of our premium Baseus cables have gone through rigorous quality control processes designed to make sure that our customers receive a product which can be relied on.
• Baseus and its distributor are not liable for misuse of Baseus products.
What's in the Box:
1x 10ml Cologne - Orange Scent
1x 10ml Osmanthus - Rich Flowery Scent
1x 10ml Ocean - Elegant Scent
Sila pilih yg betul, pilihan oil je atau Humifier atau Satu set.
****** SHIP IN 12 HOUR / SAME DAY *******
🚀 READY STOCK In MALAYSIA & SHIP WITHIN 12 Hours🚀